Hatco: Heat Lamps Made For You!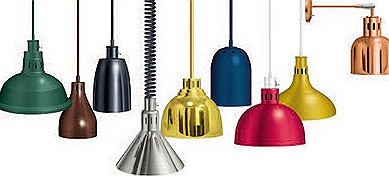 Hatco has the exact solution for your unique needs. Experience function and fashion with Hatco's line of specially designed heat lamps and enjoy the benefit of effective food warming with attractive presentation. Hatco provides heat lamps that can be personalized with shade styles and colors, mounting arrangements, and switch locations. You can count on the quality of the Hatco name, and with their wide selection of heat lamps, you will see your business in a whole new light!
To make shopping for Hatco heat lamps easier, KaTom has compiled a list of the variety of styles available.
Colors and Finishes:
You have your choice of several colors:
Navy Blue


Warm Red


Black
Gray Granite


White Granite
Hunter Green


Antique Copper
You can also choose to have a gloss finish:
Smooth White


Gleaming Gold


Glossy Gray



Bold Black


Radiant Red



Brilliant Blue


Clear Brushed Metal Finish



Or a plated finish:
Bright Brass


Bright Nickel
Bright Copper


Antique Nickel
Antique Brass


Antique Bronze
Shade Styles:
Along with all of the amazing colors and finishes, you can also customize the lamp shade style. There are nine different dimensions from which to choose: the long, elegant and slender shade at 6 1/2" in width to the robust, larger diameter width at 12 1/2".
It all depends on the look and function that you want to achieve!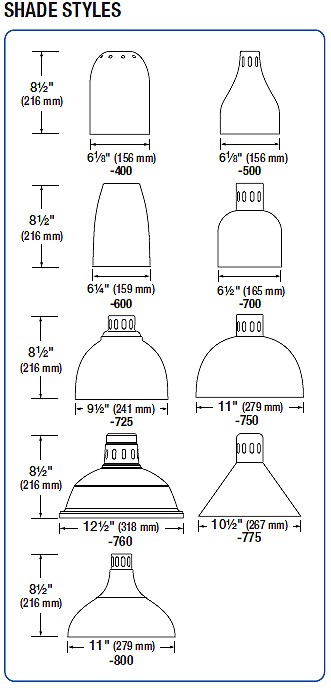 Mounting Styles:
You also have to consider how you would like to mount the lamps. There are several different mounting options to accommodate the style you choose. According to placement and the length of cord required, you can find the mount to make it work!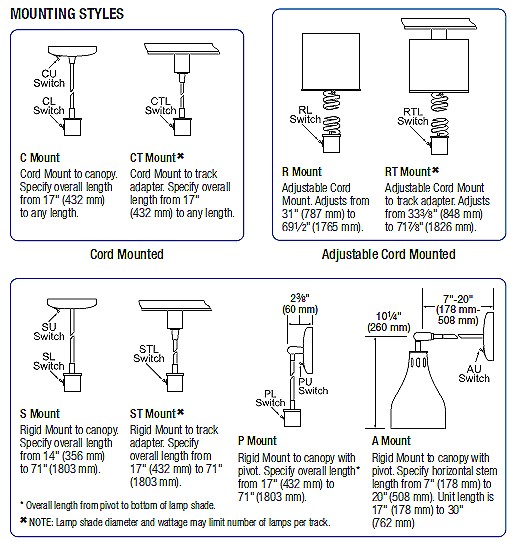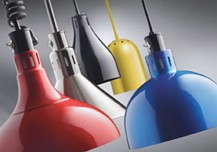 And you can "Customerize" your Hatco Lamp even further!
For extra special "customerization," Hatco can also meet your specifications, down to the smallest detail:
Luminare Option for lighting only applications (200W bulb maximum)
High-watt models available when extra heat is needed
Switch locations - Upper, lower, or remote switches
Bulb choices - 60W clear coated, non-coated or coated, clear or red, 250W or 375W
Hatco listens to what you want and need for your business.
Unique needs, Exact Solutions!