Arctic Air
Arctic Air provides quality stainless steel commercial refrigerators, freezers, and food prep tables. All units are factory tested and NSF 7 Certified.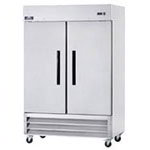 Arctic Air refrigerators and freezers are made of stainless steel and come in reach-in and undercounter models. Both types are available with one or two doors.
Shop All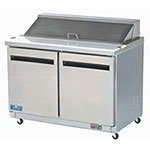 Made of durable steel with white ABS-lined interiors, Arctic Air food prep tables are available as pizza, salad/sandwich, and mega top versions. All are availa...
Shop All
Find the Arctic air parts and accessories you need here, from shelves for reach-in refrigerators to backsplashes for worktop models.
Shop All