KaTom Restaurant Supply to donate $935 to Salvation Army for relief efforts

With help from you, our generous supporters, KaTom Restaurant Supply is set to donate $935 to Salvation Army Disaster Relief efforts in areas ravaged by Hurricane Sandy just a few weeks ago. We are proud to make this announcement today, Nov. 27, as we join in the observance of the first ever "Giving Tuesday."
At the beginning of November, just days after Sandy left a swath of damage likely to run in the tens of billions of dollars stretching from North Carolina to New England, we at KaTom knew we had to be part of the effort to rebuild.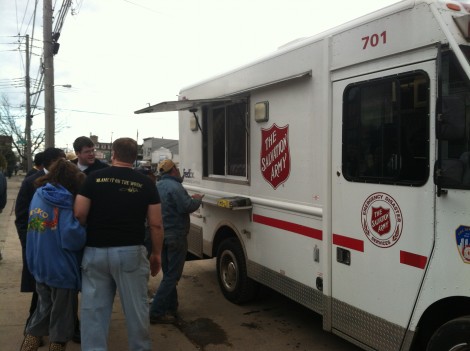 That's why we committed to donating a portion of our sales from then through Thanksgiving day to the Salvation Army, which had disaster relief efforts started before the storm even made landfall. The folks behind the red shield have served hundreds of thousands of meals to people left homeless by the storm. They have clothed them and found them places to stay. And they have begun helping with the long process of rebuilding.
"We're proud to stand in support of the Salvation Army, as well as our friends and family who have been affected by Sandy, who remain in the hearts and prayers of all of us here at KaTom," KaTom founder and CEO Patricia Bible said. "On this special day of supporting worthy causes, we're thankful for the opportunity to help and the support of all of you who made it possible."
Giving Tuesday is an initiative to get people thinking about those agencies in their own communities helping those in need, like the Salvation Army and United Way, or that are just worthy causes, like the Boys & Girls Clubs and local humane societies. Following on the heels of the commercial deluge of "Black Friday" and "Cyber Monday," the effort was organized in hopes people would think about ways of giving that don't involve boxes or bows this holiday season.
For more information on Giving Tuesday and ways you can take part, visit http://givingtuesday.org/#.