Wood Top Work Tables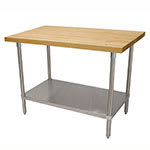 Adding a wooden top work table to your kitchen provides a durable and attractive work space for combining and cutting ingredients.
Shop All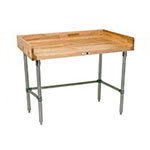 Bakery tables are sturdy surfaces used for everything from basic food prep to heavy-duty kneading. Most bakery tables have durable stainless steel bases with to...
Shop All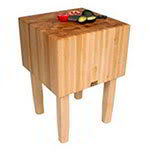 With sturdy bases and tops made of hardwoods such as maple or walnut these tables are ideal for chopping and dicing.
Shop All
Wood Top Work Tables Top Products