Pot/Kettle Fillers & Faucets
It can be difficult to fill a pot or kettle with an ordinary faucet. A pot or kettle filler and faucet is a good solution to this problem. These models are able to fill a pot or kettle while it sits on the counter or stove. They can do this through either multiple joints—allowing the faucet to swing—or through a flexible hose. We have dozens of different units to best fill your pot or kettle.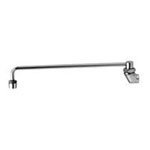 Pot or kettle fillers are designed to be taller than normal faucets or to use as a flexible hose to make filling large cooking and stock pots easier. Faucets at...
Shop All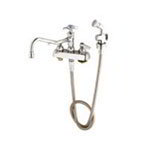 Workboard faucets are perfect for any heavy duty sink. Deck or wall mounted, some may include spray hoses, for the flexibility to handle additional tasks. Some...
Shop All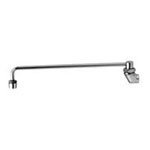 Add an extra-long wok wand faucet to your range to get that extra reach needed to cook or clean your woks. . Available in a variety of lengths, some have wrist...
Shop All
Pot/Kettle Fillers & Faucets Top Products