Metal Cups
Metal Cups
Metal cups make interesting conversation pieces at your tavern or restaurant, and they're essential for serving certain cocktails like the Moscow Mule.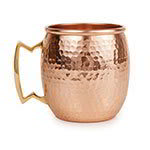 Serve the popular vodka cocktail the right way with a collection of Moscow Mule mugs. Copper cups make unique serving pieces for other drinks, too.
Shop All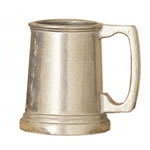 Bring a rustic vibe to your bar by serving drinks in pewter mugs and tankards, suitable for serving draft beer and custom cocktails.
Shop All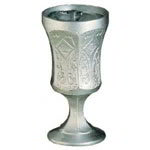 Whether you're serving signature cocktails in your Old World bar or just looking for a unique way to present drinks, do so with a metal goblet.
Shop All