We're sorry, but the product you were looking for has been discontinued. Don't worry though, we have a NEW one that we think you might like:

8-in Ultimate White Offset Wavy Edge Utility Knife w/ Poly Handle
ULTIMATE WHITE 8" Offset Wavy Edge Utility Knife gives ample clearance between the knuckles and cutting surface while the serrated edge cleanly slices soft substance foods with tough skins or crusts. Razor-sharp, high carbon stain-free steel blade with easy edge and rapid resharpening. Textured finger points aid slip resistance, grip and increases safety while the ergonomic polypropylene handle is comfortable to use. NSF Certified
Mercer Cutlery M18130 Specialty & Utility Knife
| | |
| --- | --- |
| Product ID | 132-M18130 |
| Manufacturer ID | M18130 |
| Manufacturer | Mercer Cutlery |
| Crated Weight | 0.50 |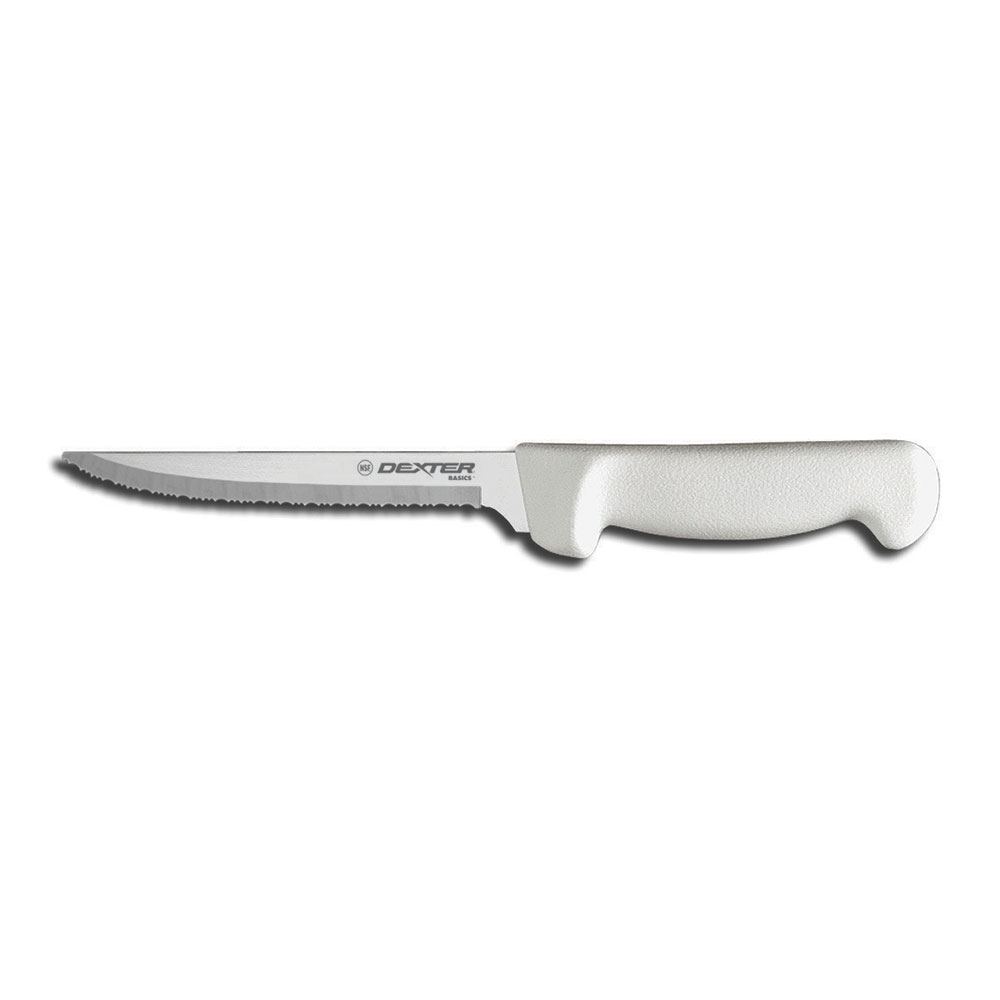 Mercer Cutlery M18130 Replacement Product
Russell International 8 in Scalloped Edge Utility Knife, White Handle
Russell International 8" Scalloped Edge Utility Knifes, stain - free, high - carbon steel blade and white plastic handle, NSF certified. Typically ships in 14 to 21 days.
Dexter Russell P94848 Specialty & Utility Knife
| | |
| --- | --- |
| Product ID | 135-31628 |
| Manufacturer ID | P94848 |
| Manufacturer | Dexter Russell |
| Crated Weight | 0.30 |
Typically ships within 4 - 8 business days