Crathco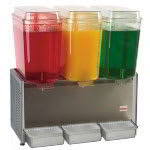 Crathco beverage dispensers include equipment for showcasing and dispensing your cold beverages, from powder-mix drinks to freshly squeezed juice.
Shop All
Dispense ice cold smoothies, frozen cappuccinos, and everything in between with a high-volume Crathco frozen drink machine.
Shop All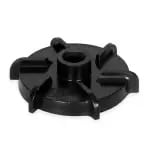 Find the Crathco parts you need to keep your dispenser running as good as new, including impellers and replacement parts for the Classic Bubblers dispensers.
Shop All