Work Table Parts & Accessories
Work Table Parts & Accessories
Find the work table parts and accessories you need here, including casters, shelves, and drawers. Table- or ceiling-mounted demo mirrors are also available.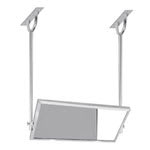 These commercial table parts include items such as lamp mounts, casters, and pot hooks to make using your table as convenient as possible.
Shop All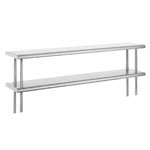 These work table shelves include models that can be attached to the base of compatible equipment. Others shelves are made to be attached to table tops.
Shop All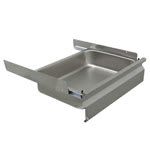 Work table drawers allow you to take advantage of the space under the tabletop for storing small items that might get lost or easily knocked off of shelves.
Shop All
Work Table Parts & Accessories Top Products