Restaurant Booth
This restaurant booth furniture comes in a large variety of designs so you're sure to find the best for your booth dining.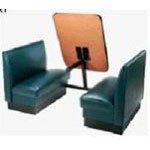 Cleaning underneath booth tables can be quite a chore. Make this job easier for your wait staff by ordering table attachment systems for flip top tables. These...
Shop All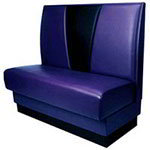 Our upholstered booths come in appealing colors with comfortable padding, to help create the character you want your restaurant to have.
Shop All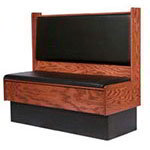 These wood booths offer a sophisticated look and feel for your restaurant or bar. Different stains are available.
Shop All
Restaurant Booth Top Products