Hoods & Accessories
Commercial Range Hoods
Keep your kitchen well ventilated with one of KaTom Restaurant Supply's commercial hoods! We carry commercial hoods for ranges as well as fryers so no matter the use KaTom has the model for your business! Also available are our trusted brands of commercial hood accessories that are sure to make the commercial hoods you already have more efficient and effective. For quality commercial hood accessories at prices just right for your budget shop KaTom and save!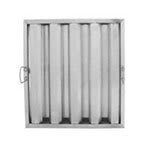 Keep your vents running effectively and efficiently with new baffle filters for your hood. Durable and easy to clean, they can even be run though a dishwasher....
Shop All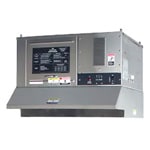 Keep the air in your kitchen clean and free of moisture with a condensate hood. Designed to capture, condense and remove steam and moisture caused by appliances...
Shop All
Hoods & Accessories Top Products