Fondue Equipment & Supplies
Chocolate Fondue & Supplies
Fondue equipment like a chocolate fountain or fondue pot can be incorporated into your restaurant to create a unique and memorable dining experience.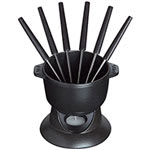 A fondue pot and forks can be used to provide an individual experience at each of your tables, with delicious melted chocolate or cheese.
Shop All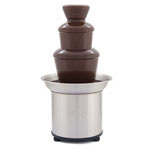 Guests will enjoy dipping fruit and marshmallows in a chocolate fountain, making it an entertaining dessert option for a buffet or catered event.
Shop All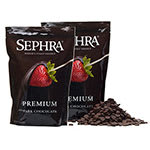 Browse our selection of white, milk, and dark fondue chocolate, which can be melted and served in a fountain or a pot.
Shop All
Fondue Equipment & Supplies Top Products