Deli & Bakery Cases
Deli & Bakery Cases
Showcase your fresh baked goods and sandwich meats with one of these deli and bakery cases. Choose between ambient, refrigerated, and humidity-controlled pieces.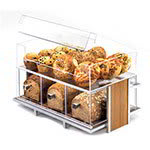 Increase your profits by displaying your freshly-baked goods in an appealing pastry display case.
Shop All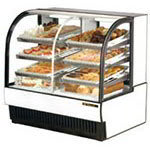 These displays are ideal for keeping bakery items fresh while showing them off to your customers. They're available with either curved or straight glass.
Shop All
Deli & Bakery Cases Top Products