Time Clock & Timer
Timing in cooking and baking must sometimes be very precise. Timing is a crucial step that cannot be overlooked for a successful end result. Take care of that with a timer from KaTom Restaurant Supply. We will also be able to provide you with a time clock for tracking your employees' hours. KaTom has time card supplies to make this your one-stop shop.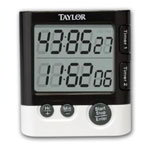 Baking and cooking certain dishes sometimes require exact timing to ensure a perfect end result. Worry free baking and cooking is made possible with a timer. If you are looking for one or thinking about upgrading your current timer, at KaTom Restaurant Supply we have digital timers, electric timers, safe cook single use timers, and even solar 4 channel timers. Several of our timers are the traditional 1-hour timers while others are multi-function electric timers. Order yours now!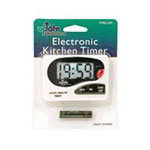 For all hourly employees, every business will need a time clock. At KaTom Restaurant Supply check out our selection of time clocks. We have time clocks for 12 hour shift schedules and 24 hour shift schedules. We have time clocks that print minutes or in hundredths or military time.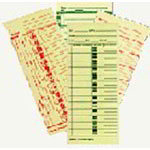 Every business has a time clock of some kind. If you have not moved into cyber-space for time clocks, KaTom Restaurant Supply has time cards and replacement ribbon available.