Comark
Making sure foods are at safe temperatures is a vital part of owning a restaurant. Fluke Electronics has kept this in mind when manufacturing their products. KaTom is proud to carry Fluke Electronics thermometers that measure temperatures as low as -58 degrees to as high as a blazing 550 degrees. Thermometers need to be safe and clean when going near your food and Fluke Electronics antibacterial probe wipes are perfect for just that! Order Fluke Electronics for your restaurant today with KaTom!
Find the temperature taking solution for your kitchen with KaTom's selection of Comark cooking thermometers. Comark cooking thermometers are accurate and will make it simple to make sure your meats are at proper temperatures! KaTom Restaurant Supply also sells Comark digital cooking thermometers that are waterproof for longer lasting use. Choose the best Comark digital cooking thermometer for your food service establishment by shopping with KaTom Supply!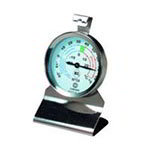 Not sure your refrigeration is running quite as well as it used to? Find out with a Comark refrigerator thermometer from KaTom! KaTom Restaurant Supply sells Comark refrigerator thermometers that take very accurate temperature measurements. You'll be happy to see that the freezer is also covered with KaTom's selection of Comark freezer thermometers! Make sure your foods are being kept at the right temperature by using a Comark freezer thermometer from KaTom!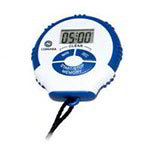 Refrain from burning your foods by timing them with a Comark stopwatch timer from KaTom Restaurant Supply. KaTom sells Comark stopwatch timers that make it easy to keep up with your baking breads, cooking syrups, and more! KaTom Restaurant Supply also carries Comark digital timers that are accurate and feature a 24 count down and count up capacity. Choose the best Comark digital timer for your needs by shopping with KaTom today!