Polar Ware Table Service
Polar Ware table service is what you need to serve customers menu items in a professional yet efficient manner. Polar Ware tableside service offers attractive designs in a variety if styles to enhance your dining area. KaTom.com carries a selection of Polar Ware tableside service for diverse needs. Whether you're serving tea or dressing on the side, KaTom has Polar Ware table service options at prices you can afford.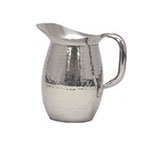 Add a hint of class to beverage service with Polar Ware pitchers. Sauces can have a decadent appeal in the elegantly designed stainless steel gravy boats offered by Polar Ware servers. KaTom has broad assortment of Polar Ware pitchers in different capacities for custom needs. Polar Ware pitchers are durably constructed for years of like new appearance and premium service. KaTom has competitive prices on Polar Ware servers that won't shrink your wallet.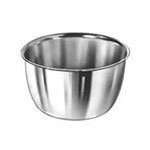 Whether your foodservice operation features casual dining or a high class setting, Polar Ware dishes have the style to accommodate your needs. The stainless steel construction of Polar Ware dishes allow for easy cleaning and durability. KaTom carries an assortment of Polar Ware cups. Serve some refreshing delicious ice cream in an attractive Polar Ware cup or enhance boiled shrimp with cocktail sauce in a nifty design. KaTom has Polar Ware dishes at competitive prices.