Specialty Drink Dispenser
Specialty drink dispensers are sure to be handy, no matter the season. Try our specialty drink dispensers to cool off in the summer and warm up in the winter. Use a new specialty drink dispenser at your restaurant or convenience store to add variety to your beverage selections. With so many options to choose from, your new specialty drink dispenser will have your customers coming back just to try the latest flavor. Find the specialty drink dispenser you have been looking for here!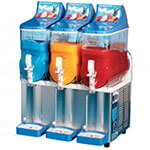 Bump up your profits with a useful frozen drink machine. For those hot summer days add a frozen drink machine to your convenience store or business to cool your customers down. With a new frozen drink machine you can offer a larger selection to those customers who like to change things up. Frozen drink machines are an asset in a busy bar that creates multiple frozen margaritas and daiquiris daily. Find the frozen drink machines you have been looking for at KaTom Restaurant Supply.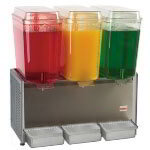 Cold drink machines are a money maker in any convenience store or shop. To serve all of the cold drinks and juices your customers love, try a cold drink machine. Juice drink machines will cool and hold large quantities of multiple juices at once. Cold drink machines are perfect for lemonade, fruit juices, and fruit drinks. Find the cold drink or juice machine for your restaurant or convenience store now!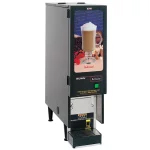 Help your customers warm up those blustery winter days with a new hot drink machine. Your customers will love the variety of hot drinks available right at there fingertips. Great for hot chocolate, cappuccinos, and lattes! Hot drink machines are available in single, double, and triple dispenser systems. With such a large selection you will surely find the right hot drink machine for your establishment.