Hatco Water Heaters & Booster Water Heaters
Get the sanitizing temperatures you need for sinks and dishwashers with Hatco water heaters. Hatco booster water heaters help keep water temperatures at sanitizing levels so you know your dishes are clean. KaTom has an assortment of Hatco water heaters to choose from. Hatco water heaters are durably built for long life under continuous use. KaTom has Hatco booster water heaters with prices to beat the competition and spare your wallet.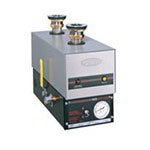 Keep your water hot by using a Hatco electric water heater from KaTom Restaurant Supply. KaTom's selection of Hatco electric water heaters are competitively priced with your budget in mind. Hatco electric sink heaters come in several voltage choices for your shopping convenience. Feel free to browse KaTom Supply's vast selection of affordably priced Hatco electric sink heaters to find the perfect water heater for your food service establishment.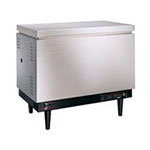 Maintain optimum sanitizing water temperatures without electricity with Hatco gas booster heaters. Hatco gas water booster heaters come in a variety of capacity sizes and are free standing on 4 durable legs. KaTom has an assortment of Hatco gas water booster heaters for your specific needs. The durable stainless steel exterior will enhance any kitchen and provide long lasting service. Conserve your budget with affordable prices on Hatco gas booster heaters at KaTom.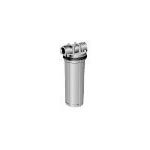 Get the little extras you need for your water heaters with Hatco water heater accessories. Hatco back pressure relief valves are ideal for water heaters that require a check valve on the supply line. KaTom has Hatco water heater accessories at affordably low prices. Hatco back pressure relief valves should be plumbed over an open site drain. Hatco back pressure relief valves are durably built for quality reliable service. Find the Hatco water heater accessories you need at KaTom.