Ice Cream Machines & Ice Cream Serving Dishes
Whether you're serving sherbet, gelato, frozen yogurt or other cold treats, we have the ice cream machines and serving dishes to keep your customers refreshed and satisfied. We carry a wide range of specialty dishes, scoops, spades, and accessories to help you keep serving delicious frozen cones and dishes all year round. We also offer complete soft serve machines that can serve single or twist flavors that will be a big hit at your shop or fast food establishment.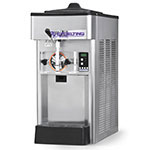 There is nothing like a cone of refreshing ice cream on a hot day. KaTom restaurant Supply offers the soft serve ice cream machines you need to make your customers happy! With soft serve ice cream machines for single flavors to even twist flavors we're sure to have a model with the variety just right for your ice cream shop or fast food establishment. Keep business cool while maintaining hot sales with a soft serve ice cream machine from KaTom Restaurant Supply!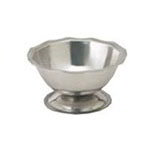 Make a visit to your shop elegant and memorable with ice cream specialty dishes. Whether you are making frosty sodas, tasty banana splits, classic sundaes, serving delicious scoops of sherbet, ice cream, gelato or frozen yogurt, we have the dishes you need to give your treats elegance and style. Available in stainless steel, glass and crystal with sizes from 3-1/2 to 16 ounces, we have the styles that will show off your frozen creations.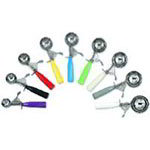 Great for scooping ice cream, making food balls, serving specific portion sizes and much more, food scoops and spades are a handy and versatile tool. Made from durable and easy to clean stainless steel, aluminum and plastic, many of these utensils have color coded handles to prevent cross contamination of foods. With sizes and styles from a 7/8 ounce dipper to a 74 ounce ice scoop, we have a size and type to fit your needs.