Dual Temp & Pass Thru Refrigeration
Browse through our selection of commercial dual temperature refrigeration! KaTom's commercial dual temperature refrigeration makes it possible to keep temperature sensitive ingredients inside of the same unit! We have commercial pass thru refrigeration that saves time otherwise spent on digging for ingredients in the back. Our commercial pass thru refrigeration lets you stock while not obstructing the cooks from their ingredients. Order commercial pass thru refrigeration today!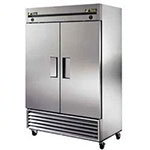 Do you need a flexible refrigeration unit for all of your temperature sensitive ingredients? You're in luck! KaTom's selection of commercial dual temp refrigeration is perfect for restaurants! All of our commercial dual temp refrigeration features stainless construction that will hold up in commercial settings. We even carry Energy Star certified units to help save energy! No matter the capacity of commercial dual temp refrigeration you need you're sure to find it at KaTom!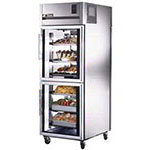 Buying the right kind of refrigeration for your restaurant can make cooking in your kitchen a lot more efficient. KaTom's pass thru refrigeration makes grabbing the ingredients needed less complicated due to two sided access. Not only does our pass thru refrigeration make things more simple for your cooking staff but they are also constructed out of durable stainless steel which can withstand the hustle and bustle of a busy kitchen. Shop with KaTom for your business's pass thru refrigeration.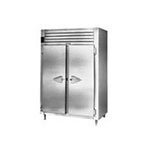 Increase the amount of refrigerator or freezer space your restaurant has with convertible refrigeration from KaTom. These convertible refrigeration models can be used as a freezer or a refrigerator; the choice is yours! Simply use the key switch on your convertible commercial refrigeration to switch it from a refrigerating model to a freezing one. Take a look through KaTom Restaurant Supply's selection of convertible commercial refrigeration today!