Star Specialty Warmer Accessories
Is it time to replace your food warmer pumps? Have your ladles just "disappeared" like they often do in a busy concession stand? KaTom is here with all of the Star specialty warmer accessories you need to keep business running smoothly. Choose from our selection of Star specialty warmer accessories that include durable stainless steel construction and sizes to match your existing unit. Keep your food warmers dispensing quickly and efficiently with Star specialty warmer accessories from KaTom!
What would your food warmer be without Star bowl insets? A big mess, that's what! Our durable selection of Star stainless steel bowl insets come in a variety of sizes and capacities to fit your existing Star warming unit. We also sell the covers you'll need for your Star bowl insets as well as Star bowl insets complete with hinged lids. Order your Star stainless steel bowl insets with KaTom Restaurant Supply today!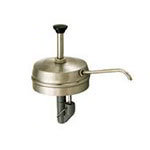 KaTom's selection of Star pumps are some of the most durable pumps in the industry! With a durable heavy duty molded body and one piece body design you're sure to love the stability of a Star pump in your concession stand or ice cream shop. Our Star pumps dispense fudge, chilies, soups, and even nacho cheese easily and quickly making them the supreme choice for your existing Star unit. With accurate portion control and easy cleaning why wouldn't you buy your own pumps today?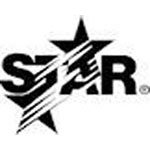 Condiment ladles often break or go missing. If you have problems with the durability of your ladles you're sure to love Star ladles! These ladles easily withstand the heat of food warmers due to their dependable stainless steel construction. Our selection of Star ladles come in sizes from one to six ounces so no matter the use we have the size ladle for your ice cream shop or concession stand. Find the Star ladles you need for your existing food warming units with KaTom Restaurant Supply!