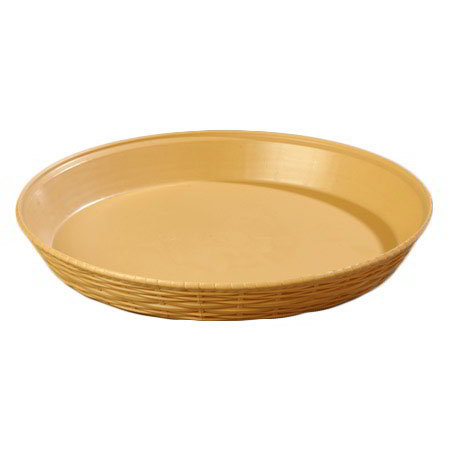 Image may not depict product color, inclusions or accessories.
Carlisle

652667

Description
Model 6526S - 12' Round WeaveWear Basket - Straw
WeaveWear Baskets & Platter
For serving chips, fries, sandwiches, finger foods or kids' meals. Wicker weave pattern exterior with smooth, easy to clean interior. Safe alternative to wicker and plastic coated wire. Made of durable FDA grade Polypropylene.
Features
Dishwasher safe
Available Colors: Black, Green, Red, Straw & Turquoise
Weave wear basket; 12" round weave wear basket; wicker weave pattern exterior with smooth, easy to clean wall interior; safe alternative to unsanitary wicker and plastic coated wire; made of durable FDA listed polypropylene; safe in temperatures of 10 f to 190 f; straw in color
Carlisle 652667 Specifications
Carlisle 652667 Comparable Products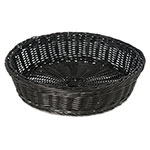 Carlisle 655503 Round Basket Tray, 11"x2.75", Black
Carlisle
SKU: 028-655503
$32.98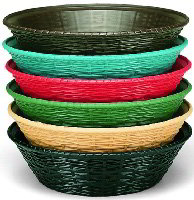 Carlisle 652467 WeaveWear Basket, 9 in, Round Polypropylene, Straw
Carlisle
SKU: 028-6524S
$4.76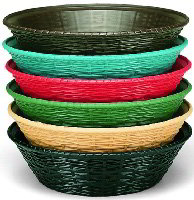 Carlisle 650409 WeaveWear Basket, 9 in Oval, Polypropylene, Green
Carlisle
SKU: 028-6504G
$4.47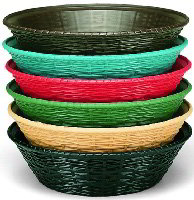 Carlisle 650405 WeaveWear Basket, 9 in Oval, Polypropylene, Red
Carlisle
SKU: 028-6504R
$4.47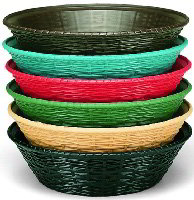 Carlisle 652405 WeaveWear Basket, 9 in, Round Polypropylene, Red
Carlisle
SKU: 028-6524R
$4.76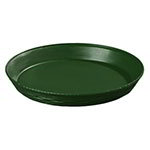 Carlisle 652609 WeaveWear Basket, 12 in, Round, High Density Polypropylene, Green
Carlisle
SKU: 028-6526G
$5.64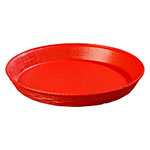 Carlisle 652605 WeaveWear Basket, 12 in, Round, High Density Polypropylene, Red
Carlisle
SKU: 028-6526R
$6.29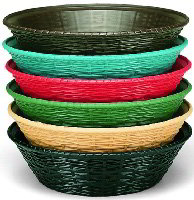 Carlisle 650403 WeaveWear Basket, 9 in Oval, Polypropylene, Black
Carlisle
SKU: 028-6504BK
$4.47
Comparable Products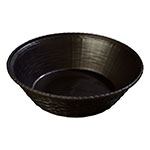 Carlisle 652403 WeaveWear Basket, 9 in, Round Polypropylene, Black
Carlisle (652403)
SKU: 028-6524BK
$4.76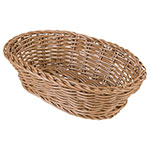 Carlisle 6550 Oval Woven Basket - 9x6-1/4x2-1/2" Polypropylene, Caramel
Carlisle (6550)
SKU: 028-655025
$21.53