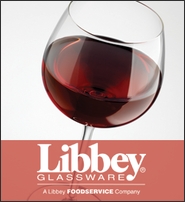 Keys to Finding the Perfect Libbey Restaurant and Bar Glassware
A great meal service starts long before the pans get hot or the drinks are chilled. It begins with ordering the right table setting for your entire menu. Selecting premium glassware, like that offered by Libbey Glass, means your customers' experiences are enhanced from the first bite of shrimp cocktail to the last sip of wine.
The largest manufacturer of glass tableware in the Western Hemisphere, Libbey Glass offers every piece your restaurant and bar will need, whether you're running a brewpub or a fine French eatery. Though Libbey is a name known throughout the place setting, from China to flatware, glass is the cornerstone of it all.
Why Libbey Glass?
Libbey glassware has revolutionized restaurant and bar drink service from rim to stem and from bowl to foot. They've discovered several ways to make your presentation both beautiful and durable.
Libbey Glass DuraTuff Glassware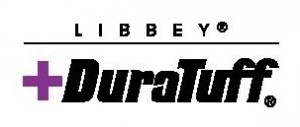 From clumsy customers to constant washing and handling, your glassware goes through a lot of rough and tumble. That's why Libbey Glass developed DuraTuff, tumblers and stemware produced with a special thermal after-process that prolongs service life. These pressed pieces are part of Libbey's Tuff Glass series, which also includes the One-Piece Stemware and Sheer Rim lines. It's restaurant and bar glassware that is among the toughest in the industry. It can stand up to everything from thermal shock, like going from holding an icy beverage one second to being run through a hot wash cycle the next or vice versa, to trauma like being tossed into a bus bin.
Libbey Glass Heat Treated Glassware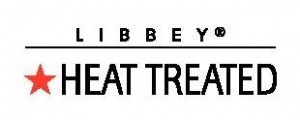 These Libbey Glass tumblers and stemware pieces are created in a unique process that begins after the glass is formed. The top part of the unit is first specially heated, then rapidly cooled, a technique that makes this "blown" glassware especially durable in the areas where most abuse occurs - the foot and rim of each piece. That means more resistance to temperature changes – for instance, from cold beer to hot warewasher – and from regular flatware dings from customers who are proposing a toast.
Libbey Glass Finedge Glassware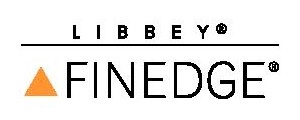 These Libbey Glass products feature a minimal bead, the rounded area around the rim of the glass. That may seem like a small thing, but our eyes, trained over the years to expect a wider bead, notice the difference. That's particularly true for people who buy high-end drinks and expect a great presentation.
These restaurant and bar glassware products can bring subtle beauty to your restaurant. Additionally, those who know wines will tell you a fine rim is important when you're serving high-end vintages because it allows for cleaner flow from the glass. All Libbey Glass Finedge pieces also come with a solid, heavy base, that helps resist being knocked over.
Libbey Glass Fizzazz Glassware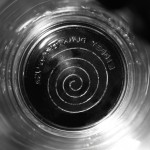 As any beer aficionado or wine connoisseur can attest, the aroma and flavor of these drinks are enhanced by aeration. That's why beer is carbonated and why Champagne sparkles. Having a glass that enhances that carbonation for certain brews and wines can offer additional flavor notes your customers will love.
That's why Libbey Glass introduced its Fizzazz line of beer and wine glasses, which have a special laser etching, also known as nucleation, on the bottom inside. Carbonation collects along that swirly imprint, then floats to the top. That not only allows for the release of bubbles that enhance flavor and aroma, it also adds to the presentation of a fine wine or beer by giving it a special effervescence. It promotes head retention on quality brews, meaning the customer gets the foamy top he or she expects. This Fizzazz restaurant and bar glassware is available in both footed glasses and stemware, meaning you're sure to find the perfect piece whether you're serving beer or a sparkling wine. There are a total of nine glasses offered with Fizzazz etching, including seven beer glasses and two flutes.
A Guarantee that Goes Beyond Expectations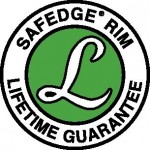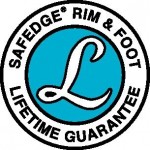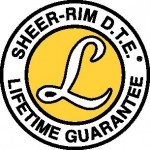 With the innovations to make Libbey Glass more durable you're not likely to need it, but Libbey has proven its commitment to quality by backing three types of products with a replace or refund guarantee that takes the stress out of finding a chipped glass. The Safedge Rim and SheerRim guarantees offer that protection for covered units that have chipped rims, while the same assurance is given for a chipped rim or foot on glassware with the Libbey Glass Safedge Rim and Foot Guarantee. If you have an item that you believe has the coverage and has been chipped, simply notify KaTom's Returns Department through our easy return request form and we'll be glad to assist you.
Find the Right Libbey Restaurant or Bar Glassware
KaTom carries nearly 1,000 Libbey glassware items, from pitchers to pilsners, so it may seem a little intimidating to think of weeding through all that to find just what you need. To help you in that effort, we've categorized them by what they're best for. Simply find what you'll be serving and you'll discover a range of options to help you find the right Libbey Glass pieces to present your drinks and specialty menu items in.
I'm serving:
Soft drinks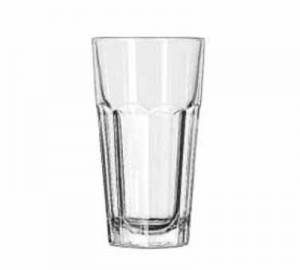 With soft drinks the most common beverages served by commercial kitchens, Libbey Glass offers a full selection of lines that are perfect for these high-demand purposes. You can even tell they're made to last because they have names like Gibraltar, Everest, Inverness, and Dakota. For a touch of class, consider Winchester, though any of Libbey's elegant cooler glasses can fill this job well. All these glasses are DuraTuff, meaning they have the strength to stand up to constant customer usage and repeated wash cycles in a single service, day after day. They also offer designs that are both easy to grip, even when a cold drink is sweating away inside them, and create a beautiful presentation. KaTom has a full selection of Libbey DuraTuff glassware for you to browse.
When it comes to soft drinks, it would be hard to get out of the conversation without mentioning Coca-Cola. Folks love that distinctive Coke logo and the nostalgia it evokes. So why not let Libbey Glass give you the opportunity to serve up your Coca-Cola brand products in Coke logo glasses?
Of course, there are countless other Libbey glassware lines that could supply your soft drink serving needs. Just browse the Libbey restaurant and bar glassware selection here at KaTom and imagine the possibilities.
Beer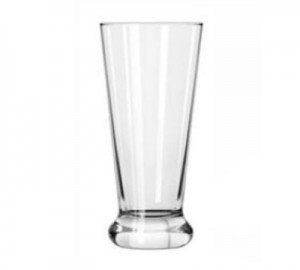 When they hear the words "beer glass," most people likely think of something along the lines of a stein or a pint glass. What they may not realize is that beers are really given the chance to shine when they're put in the right vessel, and with the craft brew movement going at full steam, you can get in on the action with specialized drinkware for every style of beer. Fortunately, Libbey Glass offers the perfect piece for every brew. This helpful chart should enable you to pick out which one is the right restaurant or bar glassware for your need.
| | | |
| --- | --- | --- |
| I'm serving… | The perfect glass | Tell me about it |
| Red ales, stouts | Pub glasses (a.k.a. the pint) like the Libbey Glass 194 and 4808, which both have Safedge rims | The perfect presentation to highlight the beauty of your brew, with wide rims and curved tops. |
| Pale ales, IPAs, brown ales, American ales, amber lagers, porters | Also good in pub glasses, especially Pub Glass 196 and 4803 with Safedge rims | A 20-ounce glass with a slight taper to the table and a wide rim. |
| Pale ales, IPAs, porters, brown ales | Libbey Glass English Pub glasses 14806HT (16 oz.) and 14801HT (20 oz.) | A wide-rimmed glass that tapers to a slight bulge near the top, which allows for release of flavor and aroma through aeration. |
| Oktoberfest beers, Munich Dunkels | Dimple Stein 5355 | There's just something about a German brew that begs to be served in one of these 19.25-ounce dimpled mugs. |
| Weizenbocks, pilsners, Dortmunders, American lagers, bocks | Principe pilsner glasses 924169 (12.75 oz.), 924176 (16.5 oz.), 920239 (10.75 oz), and Principe fizzazz (13.75 oz.) | A tapered glass that ends with a wide rim, these are the classic European pilsner that perfectly supports a rich, creamy head. |
| Pale ales, IPAs, pilsners, Dortmunders, American lagers, bocks | Footed ale glasses 3810 (10 oz.), 3812 (12 oz.), or 3815 (15.25 oz.), all with Safedge Rim & Foot guarantees | An upscale look that provides the best service for these beers, which typically have robust aromas and dry finishes. |
| Weizenbocks, pilsners, Dortmunders, American lagers, bocks | Tall Beer 3823 | This model is essentially a 14.25-ounce version of the Principe. It comes with the Safedge Rim & Foot Guarantee. |
| Witbier white ales, Bavarian weizens or weisbiers, American wheat ales | Any of Libbey's giant beer glasses | These tall glasses show off these amber beers in what amounts to a curvy 20- to 23-ounce glass. |
| Saisons, lambics | Libbey Glass Munique glassware 920291 (12.5 oz.), 920284 (16.5 oz.), or Munique fizzazz (16.5 oz.) | A unique stemmed 16.5-ounce glass for a unique type of beer. Fruit and spice beers do well in these because they capture the drink's earthy and fruity aromas. |
| Brown ales, porters, saisons, lambics | Teardrop Beer Glass 3915 with Safedge Rim & Foot Guarantee | While this stemmed glass is also suitable for fruit and spice beers, you're more likely to see its tulip-shaped 14.75-ounce bowl filled with a brown ale or porter. |
| Russian imperial stouts, barley wines, abbey dubbels, abbey tripels, strong golden ales | Grande Service Glasses 921472 (14 oz.) and 921465 (20 oz.) | Perfect for beers that are typically served room temperature or warmer, the rounded bowl of the Libbey Glass Grand Service, which sits atop a tall stem, allows for warming of the beer via transfer of heat from the drinker's hand. |
| Russian imperial stouts, barley wines, abbey tripels, strong golden ales, doppelbocks | Belgian Beer Glasses 3807 (13 oz.) and 3808 (16 oz.) | The list of brews is similar to the one above because the Belgian Beer glass is similar to the Grand Service in that both have rounded bowls on stems. They also share an inward tapering that captures aromas, enhancing taste. |
Wine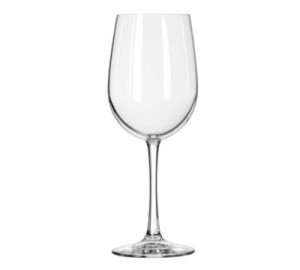 Libbey Glass was practically built around the simple, elegant wine glass. The company offers them with stems, without stems, with wide bowls and skinny ones, for cabernet, merlot, and Champagne. The company is so much a stand-out when it comes to serving up the fruit of the vine that it has a glassware line called Wine Master that pairs the word premium beautifully with pinot. Whether your restaurant or bar is serving red, white, rose, or a sparkling variety, Libbey has the perfect glass for it, with a sturdy foot and a beautifully-tapered stem. Wine Master glasses also come with the Libbey Sheer Rim Dura Temp Edge, which features a beadless edge created through a unique process that produces a fine but durable rim. Beyond the beauty that can add to your table, these units also come with a guarantee against chippage of the rim.
Beyond Wine Master, your wines will find a perfect home in several other Libbey glassware pieces, including the Palace and Intenso lines.
Cocktails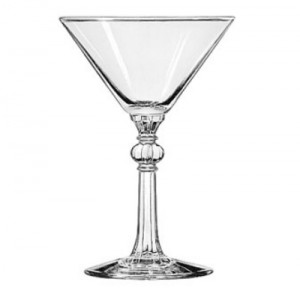 So, after years of trial and error, you've finally developed the perfect recipe for a peach sangria, with little bits of fruit floating in it, sparkling colors, and a delicate garnish. It's all for naught if all you have to serve it in is a solid coffee mug.
Just like with food, presentation is everything when it comes to putting your finely-crafted drinks in front of your customer. Fortunately, Libbey makes gorgeous glassware in as many styles as there are types of cocktails. Simply narrow your search again by what type of cocktail you're serving and you'll see the right piece for the job.
| | | |
| --- | --- | --- |
| The drink(s): | The glass: | Find it with Libbey and KaTom: |
| Shots | The classic shot or liqueur glass | Shot glasses from the standard to boot-shaped |
| Cordials or fine liqueurs | Not unlike a liqueur glass, these are typically 2-3 ounce vessels that offer a small amount of these expensive spirits | Libbey Glass offers cordial glasses in both stemmed and tumbler styles |
| Spirits on the rocks or straight up, from bourbon to whiskey, and the beginnings of mixers like old fashioneds | Either a rocks or an old-fashioned, both wide-rimmed and slightly taller versions of the shot that typically hold between 6-10 ounces | From footed to fluted, you'll find the right Libbey rocks or old fashioned glasses with KaTom |
| The same sorts of drinks as above, except in a 12 to 16 ounce size | The double old fashioned, which has a wide rim for release of flavor and a thick base to allow for muddling, like its smaller siblings | Libbey offers a long list of double old fashioned glasses |
| Gin and tonic, Seven and Seven, Scotch and soda, rum and cola, dark 'n' stormy | A highball glass, a tumbler that usually holds 8-12 ounces and has a wide body with a heavy foot | Libbey Glass has the right glassware for serving your high-brow highballs |
| Tom Collins, brandy Collins, John Collins, vodka Collins – basically any member of the Collins family | The Collins. It's a little bit taller and a little skinnier than the highball. Holds 10-14 ounces. | Libbey's Collins glasses come clear, frosted, straight-edged, heavy-based, and all guaranteed against rim chipping |
| Whiskey sour | These sweet and sour drinks get their own glasses, a 4.5-ounce stemmed glass | Libbey offers a whiskey sour glass in its Embassy line, with its Safedge Rim & Foot Guarantee |
| Martinis, cosmopolitans, and other similar drinks served cold and often with something muddled | The cocktail or martini glass, which has a wide bowl atop a stem. The design allows for the drinker to enjoy the aromatics you might be using in your drinks and to hold a cold cocktail without his or her hand warming it. | Libbey makes beautiful glasses for this purpose, with a line of both cocktails and martinis |
| Aromatic liqueurs, layered shooters, port wines, sherry | The sherry glass, a short-stemmed glass with a tall bowl that typically holds about 4 ounces | Libbey Glass offers the sherry glass in Teardrop, Embassy, Bristol, and Georgian |
| Brandy, Cognac, whiskey, and other aged brown spirits typically served at room temperature | The snifter, also called a balloon or brandy glass, which has a wide bowl with a narrow top, and a short stem | Libbey prefers to call theirs brandy glasses |
| Margaritas, daiquiris | The margarita glass, which perfectly features these fruity mixes in a wide bowl typically atop a long stem | You'd be hard-pressed to find a more varied selection of margarita glasses than the one from Libbey |
| Irish coffee | In a class by itself, this after-dinner favorite gets its own glass, typically with a handle | Libbey lets you serve Irish coffee in glasses from 6 to 10.5 ounces |
| Pina coladas, daiquiris, hurricanes, blue pineapples | The curvy hurricane, a stemmed glass with an hourglass shape. | Libbey Glass offers the classic hurricane in squall (14.5 oz.) and cyclone (15 oz.) sizes, as well as this super-sized 23.5-ounce glass |
Food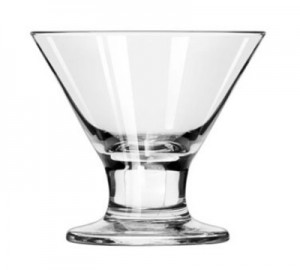 To put your specialty dessert in the spotlight, serve it in one of the Libbey Glass dessert glassware pieces, which come in designs ranging from plates to mini-martini glasses. For shooter desserts, try the Catalina Tall Cordial Mini Dessert Glass or the Bolla Grande Collection Flared Shooter Mini Dessert. Bring some class to a pudding or chilled gazpacho with the Splash Dessert Glass, Embassy Sorbet Glass, or Cosmopolitan Dessert Glass. Try your ice cream in a Fountainware Piccadilly Gelato, Deliss Sundae, or Dune Sundae dish. If you have a mousse, try the Z-Stem Martini Glass or Embassy Mini Martini Glass, and for a slice of cake or pie, try Libbey's dessert plate selection.
Coffee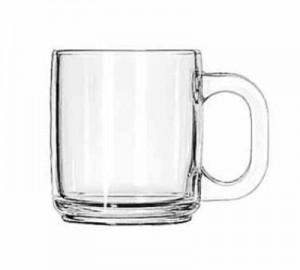 We've already covered Irish coffee, but there's also the regular type to consider. Libbey Glass offers the 10-ounce Clear Glass Coffee Mug and the 13-ounce Hoffman House Coffee Mug. Additionally, consider the Cobalt Coffee Mug, a 13-ounce vessel created with blue glass.
Servingware
From pitchers to carafes to decanters to hydration bottles, Libbey Glass has what your restaurant or bar needs to transport your drinks from the kitchen to the table.