Emile Henry

Emile Henry has been crafting only the best in cookware and bakeware for well over a century.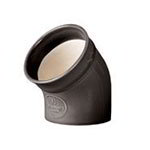 Make sure your restaurant's cooks or chefs have the tools they need to operate efficiently with Emile Henry cooks tools.
Shop All
Each of these attractive Emile Henry cookware pieces cooks evenly and comes in a variety of colors that are sure to impress your meal guests.
Improve the look of your meals with attractive Emile Henry tabletop and serving dishes.
There truly isn't a more beautiful piece than an Emile Henry bakeware.