Control Zone
Control Zone delivers insect zappers and air fresheners that make your establishment much more pleasant for your diners.
Control Zone air fresheners dispense nose-pleasing scents that easily cover up unpleasant smells.
Shop All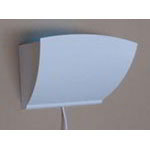 Control Zone fry traps insect zappers utilize lights to attract insects, trapping them and keeping them away from your garbage can.
Shop All
Control Zone Top Products