Beverage-Air offers extra protection with standard 3-year warranty


Dozens of commercial refrigerator models in the Beverage-Air lineup now come with a cool add-on: The extra protection of a 3-year warranty, replacing the old industry-standard 1-year parts and labor warranty. That means coverage for two extra years for defects in material and workmanship under normal use. Plus, the company now offers a 5-year compressor parts warranty.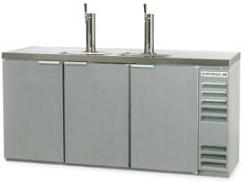 That comes at no additional cost to the customers who buy Beverage-Air's commercial refrigerator units. They just sit back and take delivery on some great units with the extra protection of a 3-year warranty. Beverage-Air does the rest, providing replacement of any equipment that doesn't perform up to the company's exacting standards under normal use within three years from the date of shipment.
An extended warranty for compressors on Beverage-Air commercial refrigerators
On top of the standard 3-year parts and labor warranty, Beverage-Air has also announced a total 5-year parts warranty for hermetically- and semi-hermetically-sealed compressors in its commercial refrigerator units. That means extra protection for the most vital part of each unit.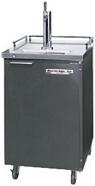 Beverage-Air is known for producing premium commercial refrigerator systems that help keep drinks cold from bottle or keg to glass. The flagships of the company's lines are the bar equipment, which includes underbar and back-of-bar refrigerators, bottle coolers, kegerators, and direct draw beer refrigerators, or tap systems.
The company's offerings go beyond commercial refrigerators for bars, though. In its lines are reach-in and roll-in refrigerators, milk coolers, frozen novelty cases, glass door and open-air merchandisers, deli cases, blast chillers and freezers, and food preparation units.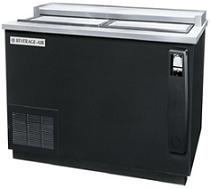 The fine print on this Beverage-Air commercial refrigeration 3-year warranty
The new 3-year warranty from Beverage-Air comes standard on self-contained models sold to businesses within the United States and Canada after Jan. 1, 2013. Parts that normally receive heavy wear, like light bulbs and door gaskets, are excluded from the coverage. Additionally, the company's CF commercial refrigerators and CT commercial refrigerators will retain their 1-year parts and labor warranty for all elements of those units.