When One Great Container is not Enough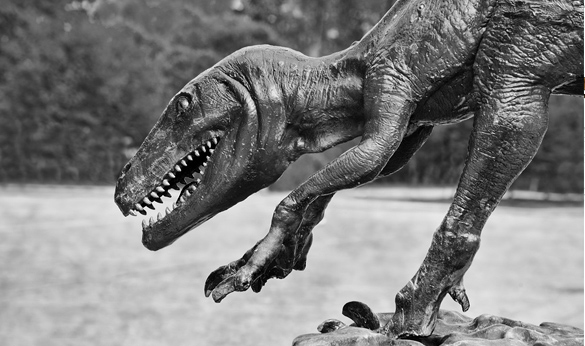 No, we aren't giving away dinosaurs here at KaTom, but we do want to give you a free Waring Raptor™ (CAC95) blender container. KaTom would like you to ponder the question, what could you do with two top of the line containers and one of the industry leaders in food service blending technology? By shopping with KaTom now, you will receive the Xtreme Hi-Power base of your choice (Waring MX1000, Waring MX1050, Waring 1100, and Waring MX1200) with the container it normally comes with. On top of that, you will also receive one Waring Raptor container for free! This gives you two great containers and a powerful base for a great price.
The Waring Raptor container has a 64-ounce capacity and a unique cloverleaf shape that creates a vortex in your ingredients, pulling them toward the blades to give you the most consistent mixture possible. Each container is made from BPA-free copolyester that is unbreakable and dishwasher safe. The Raptor is so powerful and ruggedly built it will make a great addition to any location, large or small.
All Waring Commercial containers are stackable and dishwasher safe. This makes it easy and convenient for any environment that has limited amounts of space. The CAC95 Raptor is tough enough to even handle woodchips and the BPA-free copolyester allows you to blend even hot items worry free. The blade assembly is durable and tough enough to handle ice and nuts, but gentle enough to pit olives on the correct speed setting.
The Perfect Base for Whatever your Food Service Business Needs
This limited-time sale is not limited to only one model of the Waring Xtreme Hi-Power Blender series; you get the option to choose between four different bases, ensuring that you get the perfect match for whatever your business needs! Each blender base features a powerful 3.5-horsepower motor, and a one-piece, dishwasher-safe, removable jar pad to make cleanup quick and easy.
These heavy-duty blenders feature an easy to use paddle switch control panel that allows for high, low, and pulse functions. The paddle switches allow for easy and quick control of the max-45,000 RPM motor, which can power through even your toughest jobs.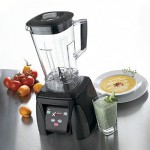 This Waring Commercial series utilizes an easy to clean electronic membrane control panel with high, low, and pulse functions. This control style is perfect for any location that might require operation with messy hands such as an ice cream parlor or coffee shop.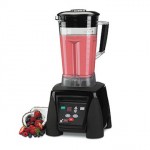 This series also features the easy to clean electronic membrane, but also has a 30 second timer. This allows you to set your blender to work and move on to other projects while the it's running, making it perfect for any high-demand kitchen that requires sauces to be blended and then added directly to a fresh dish without delay.
These Waring Commercial units have variable speed controls ranging from 1,500 to 20,000 RPM that allows you to handle a variety of dishes from peanut butter to puree, and the burst pulse will reach up to 30,000 RPM to tackle even your toughest ingredients. This base gives you the most control for the greatest value.
Get Your Extra Container while Supplies Last
By shopping today, you will receive the powerful Waring Xtreme Hi-Power blender base and an additional Raptor CAC95 container for heavy-duty blending. For more information or to make your purchase, call us from 8 a.m. to 8 p.m Monday through Friday at 1-800-541-8683 or contact us any time at info@katom.com.