True Refrigeration provides 5-year coverage on LED lighting systems in its commercial refrigeration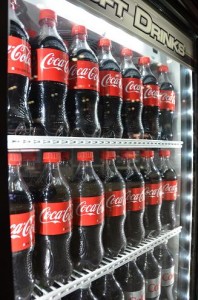 KaTom has some exciting news to share from True Refrigeration and the North American Association Of Food Equipment Manufacturers Show: True's leadership decided just yesterday to begin offering a 5-year total warranty on LED lighting in its commercial refrigerators.
This will be a huge value-added benefit for True Refrigeration customers and it comes at no additional cost. You pay nothing more and get extra warranty protection on reliable, American-made commercial refrigeration. Plus, you get the enhanced presentation effect and visibility of LED lighting.
3 years parts & labor + 2 years parts warranty = 5 more great reasons to choose True Refrigeration!
You already know True started offering a 3-year parts and labor warranty on its commercial refrigerators at the beginning of the year. This new 2-year extra protection for LED light systems comes on top of that, offering replacement of malfunctioning parts in the first five years of ownership.
LED lights aren't available on every True Refrigeration model yet, but the list of commercial refrigerators the company is offering them on, either standard or as an option, is growing almost every day. All of its glass door back-of-bar units have LED lights, most of its Spec Series units come with them, as do many of True's glass door merchandisers and air curtain merchandisers.
LED lights: Cost savings times 3, presentation value times 100
In case you haven't heard, LED lights are hot stuff. Well, they're really cool stuff because they don't produce the excess heat energy that some older bulb types can, which means burning them all day in a commercial refrigeration unit won't produce heat that will keep your condenser running. They also need as much as 75 percent less energy to operate, so there's more money saved. And, the bulbs last far longer, with some offering as much as 150 percent the lifespan over incandescent or fluorescent, which is even more money saved.
Of course, all of that won't matter much to your customers unless you pass the savings on to them in price reductions. What they will notice is a beautiful presentation. With a truer white color than fluorescent - let's not even mention orange incandescent - LED lights in commercial refrigerators provide a beauty and visibility that is unmatched. This simple lighting change can really make your product pop out for your customers and could well help you increase sales.
Here's a side-by-side comparison of the huge difference between incandescent (left) and LED lights in a True Refrigeration commercial refrigerator.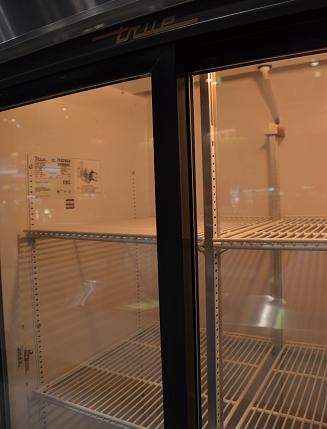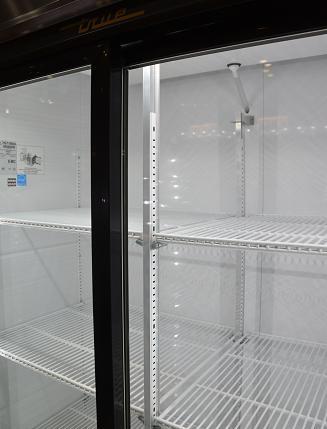 KaTom has the commercial refrigerators from True Refrigeration you need
KaTom carries every line True Refrigeration makes and we add more as it does. If you want more information on which models come with LED lighting, the new warranty, or anything to do with True, please contact one of our helpful customer service representatives at 800.541.8683 or info@katom.com