New extended warranty on commercial refrigeration provides extra protection

Traulsen has announced it will offer customers an amazing value-added protection on its commercial refrigeration models starting Jan. 1, 2013. That's when the company will begin providing a three-year extended warranty on all purchases of its commercial refrigerators. That means three years of coverage for parts and labor on every one of Traulsen's great units, from back of bar refrigeration to salad and sandwich prep tables.
Traulsen is the first manufacturer in the commercial refrigeration industry to announce a standard 3-year extended warranty on its products. The extra protection is in addition to the five-year warranty Traulsen offers on every compressor on its commercial refrigerators.
Value-added extended warranty protection on Traulsen commercial refrigeration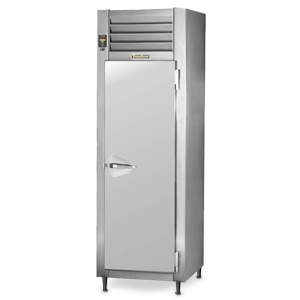 For years Traulsen has offered the option of a two-year extended warranty, though with an extra cost. Having that added protection standard on commercial refrigeration the company sells means you, the customer, are getting an amazing deal. You'll be paying the same price, while getting coverage for your commercial refrigeration that could save you hundreds of dollars over the two free years. It's like Traulsen's giving out an early Christmas present that keeps on giving.
Your commercial refrigeration order may be grandfathered
Speaking of early, don't despair if you've recently purchased one of KaTom's commercial refrigerators from Traulsen; the company has decided to offer the extended warranty protection to every commercial refrigeration model ordered since Dec. 1, 2012. So, whether you've already taken delivery or you're tracking a custom order through the build process, as long as you placed your order with KaTom on or after Dec. 1, 2012, you're covered.
The only exception to this amazing value-added protection is Traulsen's RAC family of air curtain commercial refrigerators. Those models will continue to carry the one-year parts and labor warranty, as well as the five-year compressor warranty.
For more information about the Traulsen extended warranty on commercial refrigeration, please call one of KaTom's helpful customer service representatives at 800.541.8683 or e-mail us at info@katom.com.