The Hobart SR24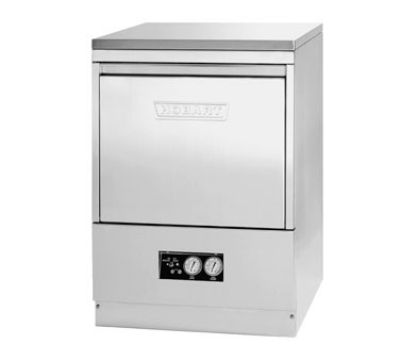 Are you looking for the perfect dishwasher for your small business? Then you've come to the right place. Hobart has been in the food service equipment industry for over 100 years and has the quality products that you can depend on. Their dishwashers, once again, made Foodservice Equipment & Supplies Magazine Best in Class list for 2012! Here at KaTom, we'd like to make the decision-making process easier for you by highlighting the characteristics of our star performer.
The Hobart Undercounter Dishwasher is the dishwasher to have - Look at these incredible features:
Compact, economical for low-volume establishments
Stainless steel construction
One-touch controls for ease of use
NSF-compliant visual and audible low-chemical alarms
The Hobart name stands for quality and durability, so you know that you can count on years of consistent performance. And with a one-year parts and labor warranty which comes standard with every machine, Hobart stands behind their products.
With the SR24, the wash and rinse cycle is completely automatic and can wash 14 racks per hour. The cycle can be interrupted at any time by opening the door and continues when the door is closed. The upper and lower arms can easily be removed for cleaning.
For efficiency and ease, durability and productivity, Hobart wins hands down. Go to the KaTom website and buy your Hobart Undercounter Dishwasher today!
Hobart also offers a variety of accessories and options for full customization of their products. Contact customer service for options that will fit your specific needs!