School Fruit Seminar Success!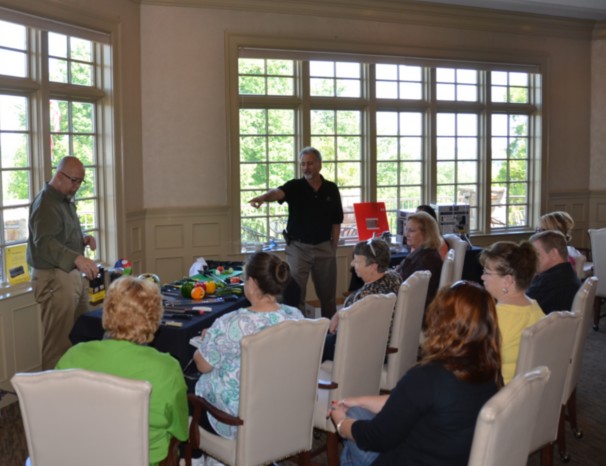 Wednesday April 25th, KaTom came together with PMR, RepsSouth, Hobart, Mercer Cutlery, FSA, and Roy Siegel & Associates to throw the Fruit & Vegetable Seminar. 35 attendees met for the Fruit & Vegetable Seminar, held at the beautiful Gettysvue Country Club. There were many things to be learned as the attendees went booth to booth, viewing demonstrations.
KaTom's very own Dawn, Mary-Lou, John, and Sean were in attendance as well and viewed the experience as being very helpful and educational. Our team members aren't the only ones who have a great experience though! We've had a vast amount of feedback from this grand event praising both the demonstrations and KaTom's Mary-Lou: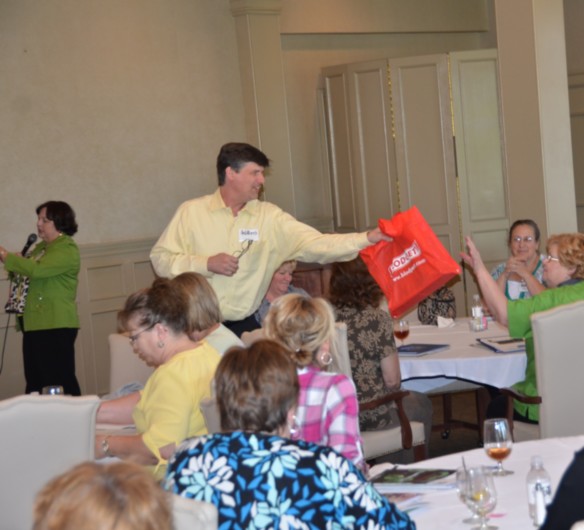 "Thanks so much for the great seminar yesterday! I loved the format - with the small groups it was easy to get an up close look at the equipment and ask questions. All the presenters did a great job and I learned a lot. Thanks again! - Lisa

"I wanted to say thank you for the seminar yesterday. We enjoyed it so much. - Melissa

"Thank you so much for letting some of the Managers from Cumberland Co attend. They really enjoyed it! - Kathy

"Thank you, Mary Lou, for putting on such a wonderful event and for including us. Job well done! - John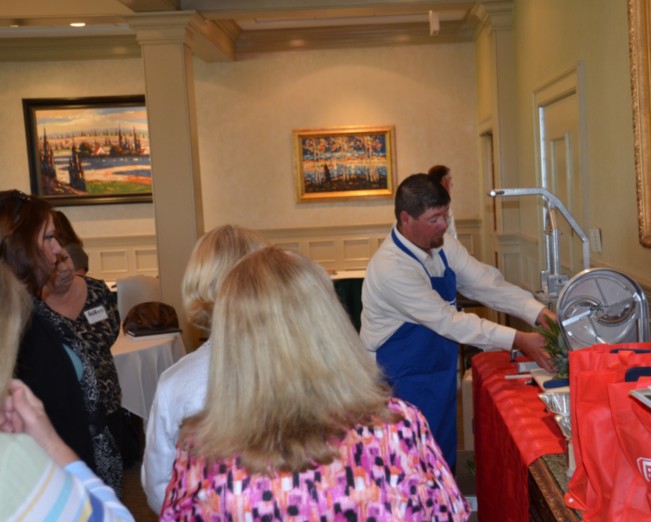 Each demonstration was very personal and lasted about 20 minutes. This made it possible for our attendees to ask questions and learn that much easier! It was also a perfect time to announce KaTom's Mercer Knife Garnishing Set and Carving Set special for schools. We hope that by using fun fruit and vegetable garnishes students will be more inclined to choose healthier options during lunch time!
7/8 inch & 1 inch Double Melon Baller
1-1/8 Oval Melon Baller
Channel Knife
Apple Corer
Vegatable Peeler
Citrus Zester
2-1/2 inch Peeling Knife
Heavy duty nylon storage roll with hook-and-loop tabs
Retail packaged in a thick mil plastic tube with graphic label
Price For Schools: $37.13 $32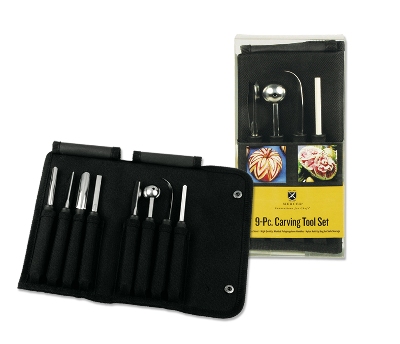 Perfect for or creative garnishing. Use this helpful set to quickly turn fruit and vegetables into attractive, appetizing shapes. Functional parts made of high carbon stain-free steel. The handles are a combination of polypropylene and slip-resistant soft grip. Comes with a heavy-duty nylon storage roll.
Price For Schools:
$46.53
$42
This Promotion will extend through the end of July 2012. For more information about this special for schools, please contact Dawn at 1-800-541-8683 Ext. 140.
KaTom would like to thank everyone involved with the seminar, from attendees to our partners in the endeavor! The fantastic demonstrations and knowledge sharing, paired with the hard work from our very own Mary-Lou, not only made the seminar successful, it made it fun!