Reduced price Lamber Dishwasher for a limited time!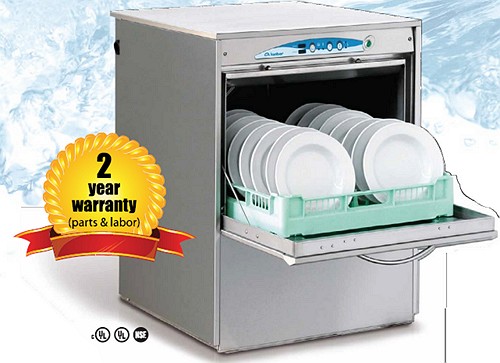 From now until December 31, 2012, the Lamber Dishwasher (Model: F92EKDPS) is available for $3,099.00 with a 2-Year Warranty (parts and labor)!
This stainless steel dishwasher has many features and benefits, including:
Thermal Insulation – uses less water and energy efficient
Wash Tank with rounded edges – prevents leakage
Rotating upper and lower arms – long-lasting, easy to clean
Digital Read Out – Easy read, with 2, 3, 4, and 15 minute cycles
Tank Filter Kit – Keeps out food particles
Safety Device – Automatic shut-off when door is opened
Soft Start – Prevents over pressure for delicate items
The Lamber Dishwasher also comes with these accessories:
2 baskets for dishes
1 generic basket
2 cutlery containers
Take advantage of this special offer! It only lasts until December 31, 2012, so visit the KaTom website to shop for your Lamber Dishwasher today.