The 10 Most Popular Home Chef Products From KaTom in 2012

As 2012 comes to a close, we're taking a look back at the year to figure out the most popular products for home chefs from KaTom. Out of the hundreds of thousands of products on our digital shelves, these were ordered the most of all our residential products. Why is that important? Well, we figure their popularity shows that they're favored and trusted by people like you, which may offer a crowd-sourced recommendation for those items.
Without further ado, the list, from 10th-most-popular to 1st-most-popular. Maybe you'll see some things you personally ordered or get some ideas for new kitchen cookware you want to order for yourself or your favorite home chef.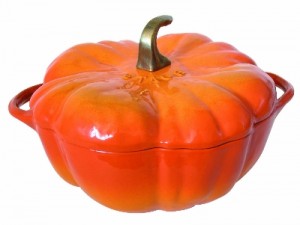 This 3.5-quart cast iron beauty from Staub may seem somewhat seasonal, but our home chef shoppers love it year-round. Like any cast iron piece, it provides consistent heating at higher temperatures than other kitchen cookware, is versatile enough to go from stovetop to oven, and is beautiful enough to serve from, adding a festive touch to fall meals. This Staub cast iron cocotte is the perfect piece for classic one-pot dishes like stews, soups, roasts, casseroles, cobblers, and all those other piping-hot dishes perfect for warming up chilly autumn nights.
As an added bonus, if your stepsiblings should ever get to go to the ball and you're not allowed, you'd be better off riding in a Staub cast iron coach after your fairy godmother improves your situation than in some smelly old pumpkin.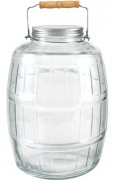 Let's just face facts: Every home chef needs jars. In fact, if you were to walk into some typical kitchens right now, you'd probably find jars of olives, jars of spices, jars of peanut butter, and the list goes on. This Anchor Hocking 2.5-gallon Barrel Jar isn't just handy for adding a little flair to those types of storage situations; it's also a wonderful serving piece. You can make your own giant dill pickles, brew some sun tea, and even create a swanky terrarium for found insects with this Anchor Hocking piece.
Equipped with a brushed aluminum lid and a handle on top, you're sure to find a barrel of uses for this stylish Anchor Hocking kitchen cookware.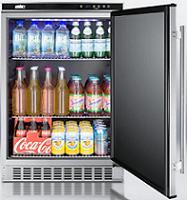 From picnics to cook-outs, virtually everyone loves to eat outside. Maybe it has something to do with our primal roots or maybe it's because it makes us appreciate the comforts of modern living all the more.
Whatever your reasoning, this Summit Refrigeration outdoor refrigerator is the perfect piece (although, based on the demand in 2012, we're guessing you already knew this) to enable those eating excursions with nature. Great for a poolside bar, a grilling area, or just having some cold drinks available as you work on your tan, the Summit Refrigeration SPR625OSCSS Outdoor Refrigerator is wrapped in durable stainless steel and built to last, even as a stand-alone unit in the elements. A keyed lock protects your food from scavenging wildlife and neighbors, while a digital thermostat makes temperature control a snap. The door is reversible, the compartment is equipped with LED lights, and the unit has an automatic defrost system.
Honorable mention for Summit Appliance goes to the H1620W White Convertible Range Hood for Ducted or Ductless Use, which was also among our top sellers in 2012.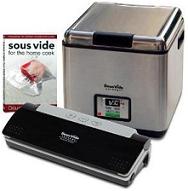 This kitchen cookware set is sure to make any home chef the culinary star of the neighborhood. Not only is sous vide, a French term meaning "under vacuum", considered one of modern gastronomy's stars, it's also a great way to cook. Placing foods in vacuum-sealed pouches and cooking them in boiling water helps food retain its natural moisture and the healthful benefits it might lose in traditional cooking methods. Sous vide cooking removes the need for fats, like oils and butters, to be added during cooking, meaning the final product is healthier still. Also, sous vide provides reliable and predictable heating because the food cannot get hotter than the 212-degree F water it's in.
This starter pack from SousVide Supreme includes everything any home chef would need to go from just dipping a toe into the boiling hot world of sous vide to becoming a master of this style of cooking. The pack includes a SousVide Supreme oven in brushed stainless steel, a vacuum packaging machine, and a cookbook that introduces the home chef to sous vide and the SousVide Supreme, the first water oven designed specifically for the residential kitchen.
Honorable mention from SousVide goes to the brushed stainless water oven itself, which was among our top sellers as a stand-alone item.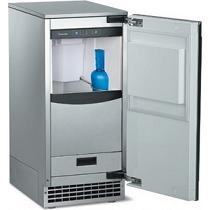 That crunchable nugget ice has become the love of some people's lives in recent years, with entire fan clubs online and people who ritualistically buy bags of it at places like Sonic. Equally as popular is installing ice makers like this Scotsman unit in homes to provide that frozen crunch any time. Nugget ice's ability to keep drinks colder with less dilution, take on the flavor of the drink it's in, and blend perfectly in frozen beverages made this ice machine a clear winner in 2012.
The Scotsman SCN60GA1SS Nugget Ice Maker has the ability to produce up to 80 pounds of ice every day, despite its being a convenient size for undercounter installation. It can also store 26 pounds of ice at a time, meaning it's always at the ready to fill your beverage cooling or crunching needs.
Also ranking high on our list this year is the Scotsman Undercounter Gourmet Ice Maker, which produces classy little top-hat-shaped ice pieces for your classiest drinks.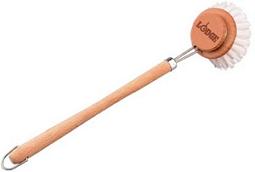 Everyone loves that Lodge cast iron kitchen cookware and it seems every home has at least one piece. Lodge makes hundreds of different cast iron items for the home chef, from guitar-shaped cornbread pans to the classic dutch oven. With all those cast iron pieces out there, Lodge noticed a growing need for a way to clean those pots and pans between uses without removing the desirable seasoning.
Thus, the Lodge K11BRSH Cast Iron Scrubber was born. The nylon bristles easily clear away even stuck-on foods, but aren't abrasive enough to remove the seasoning without some real effort. The piece, with its 11-inch handle perfect for the deepest cast iron kitchen cookware, was specially designed for this purpose.
With Lodge cast iron being so popular, there were a big number of the company's kitchen cookware pieces earning an honorable mention, including the Lodge Logic 6.5-inch cast iron skillet, Lodge Logic 5-piece Cast Iron Cookware Set, Lodge Logic Hibachi-Style Sportsman's Grill, Lodge Logic Sizzlin' Chef's Platter with Underliner, Lodge Logic 12-quart Camp Dutch Oven, and Lodge Logic Blue Enamel 7.5-quart Dutch Oven. Also making the slate were Lodge accessories including the Silicone Hot Handle Holder in red and the Hot Handle Mitt in black and white stripes.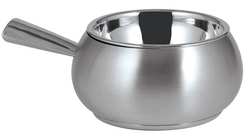 For the creative home chef, there's this piece of kitchen cookware, which also comes from French traditions. This beautiful brushed metal pot is perfect for maintaining an even heat that allows for smooth melting of cheese and chocolate, as well as achieving appropriate temperatures for chinoise, in which meat and vegetables are cooked in a hot liquid like wine or oil. This Bon Chef fondue pot has a 6-inch diameter, a tapered handle, and a bottom designed for induction cooking.
Bon Chef scored another high place on our list with its larger 5050SS 2.13-quart Fondue Pot in stainless steel.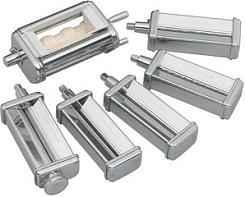 This great set of KitchenAid stand mixer attachments does it all, with just about every kind of pasta maker the typical home chef could ask for. The KPEX Pasta Excellence Set includes a dough roller, and pasta makers for fettuccine, spaghetti, angel hair, wide noodles, and even a ravioli maker. There's also a wooden cleaning brush in the box to keep everything clean and running smoothly. Given its versatility and the ability to make fresh, delicious pasta at home, it's easy to see why the KPEX Pasta Excellence Set is one of our most popular kitchen cookware products.
Joining the pasta maker collection at the top of the list are the KPRA Pasta Roller and Cutter Set, KPSA Pasta Roller, and KGM Grain Mill.
Are you surprised all those KitchenAid attachments made the top of the list, while none of the KitchenAid stand mixers did? Well, with several different styles and more than 50 colors, it seems you shopping home chefs couldn't pick just one favorite from among all those beautiful stand mixers.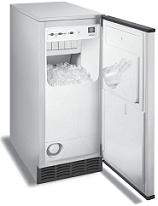 This undercounter ice cube machine from Manitowoc is one of the only units on the market that brings commercial quality while being designed for residential use. It fits perfectly under standard counters and provides as much as 53 pounds of octagon-shaped ice in 24 hours, with storage capacity for 25 pounds. It's perfect for the home, office break rooms, and even sports arena luxury boxes.
Since this ice cube machine is air-cooled, rather than water-cooled, its water demands are lower, meaning you save money on utility bills. It has a reversible door, automatic ice making mode, a patented cleaning and sanitizing process, delayed start option, LED-lighted bin, and a built-in water filtration system, meaning you get only clean ice.
And for our most popular home chef kitchen cookware product of 2012, the envelope please…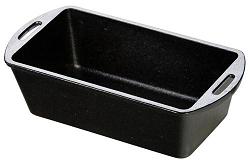 To look at this simple Lodge cast iron loaf pan compared to some of the highly-technical kitchen cookware products on this list, from ice makers to water ovens, you might wonder how it netted the top spot. You may even look back at some of its Lodge cast iron kin, like the skillets and dutch ovens, and wonder why this piece is so popular with home chefs like you.
To be honest, we can't fully answer those questions. All we know is that this humble loaf pan is backed by years of experience at America's only cast iron kitchen cookware forge and has been trusted by generations of home chefs. Constructed of solid cast iron, it conducts heat evenly and can achieve higher temperatures than other kitchen cookware. It's just right for creating your own loaf of bread or the perfect meatloaf. And it comes preseasoned, meaning it's ready to work right out of the box (after a quick rinse, of course).