Miss Mary's K-12 July Newsletter: Crazy Days of Summer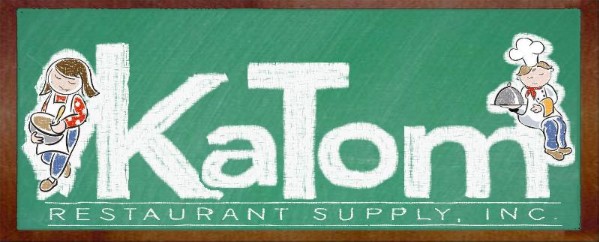 Hopefully everyone is enjoying those lazy, hazy, crazy days of summer.
While it should be restful, I know how very busy those summer days can get. There is so much to be done before school starts again in August and a limited amount of time to do it all in.
During this time "off", we do routine maintenance such as changing out clogged filters to extend the life of our equipment as well as deep cleaning of those hard to reach spots we miss throughout the year. At the same time we all need to renew and recharge ourselves with some rest and relaxation. Let's not forget the human body and mind also need to be refreshed, just like our equipment! Rest helps to reduce the need for extensive maintenance and aids in longevity.


The KaTom booth at the Tennessee School Nutrition Conference in Chattanooga was visited by a large number of attendees. It was great to see so many old friends and colleagues as well as make new acquaintances. The booth featured several items of equipment that will assist in the preparation of fruits and vegetables.
Anyone building or renovating schools that involve kitchens, serving areas or dining areas; please contact me at MaryLou@KaTom.com or 865-223-1150; or KaTom direct at (800-541-8683 or 423-586-5839). We would be grateful for the opportunity to provide quotes or respond to bids or RFP's on any and all items needed.
Thank You,
Mary Lou Henry