Miss Mary's K-12 July Newsletter: Establishing Equipment Priorities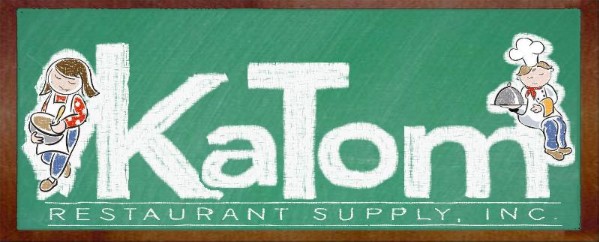 Establishing Your Equipment Priorities
If money was not an object when designing and outfitting a functional, state-of-the-art kitchen in a vast and competitive market, life would be a lot easier. However, budgets decide what kitchen equipment can be purchased...and that can be limited. Therefore, priorities must be set and choices must be made. The following deserve major consideration when deciding what is important:
The saying of "the menu dictates everything" certainly is true and should be in the forefront of your mind when purchasing any equipment. Buying only equipment that is needed in the day-to-day operation makes good financial sense. However, if down the line there are extra funds available then consideration can be given to purchasing those "just nice to have" items.
As stated before, money does play an important role when choosing equipment. Since you must look for the best possible deal, you should determine a price range before entering the market; otherwise you may end up spending a lot more than you bargained for. Search the market for the best price, discounts, rebates and specials. Also consider getting quotes and bids for more competitive pricing.
Total cost of operation is important. Keep this in mind when making your purchases. You may spend a few more dollars up front, but the overall cost can skyrocket due to energy and water inefficiency. As important as this is, many times the total cost of operation is overlooked completely.
Quality should certainly be a priority. Buying "junk" will only cost you more in lost time and repairs. Quality should match your requirements. Sometimes Directors, Supervisors or Managers may opt for the top-of-the-line unit when a good standard unit without all the bells and whistles will meet their needs. On the other hand, they may choose the cheapest model when a mid-grade version would cost a little more, but would prove to be a better investment in the long run due to durability.
Function of the equipment should definitely be taken into account. It will be much more cost efficient if the piece of equipment has more than one use. As an example, a piece of equipment that operates as an oven, steamer and pressure cooker will definitely have more uses than one with a single use function. Also, it will take less space in the kitchen than two or more pieces of equipment doing the same job.
Finally, size and space are considerations that can cost or save you money. For instance, an ice machine that has a much bigger bin and capacity for producing ice than is needed will also cost more to run and take up more space in the kitchen. The same is true for most equipment, such as dish machines, refrigerators, ovens, etc. It is important to have adequate sized equipment; bigger is not always better as it can result in additional costs.
Anyone building or renovating schools that involve kitchens, serving areas or dining areas; please contact me at MaryLou@KaTom.com or 865-223-1150; or KaTom direct at (800-541-8683 or 423-586-5839). We would be grateful for the opportunity to provide quotes or respond to bids or RFP's on any and all items needed.
Thank You,
Mary Lou Henry