KaTom December School Foodservice Newsletter: Repair Or Replace?

I wanted to share a few thoughts on Christmas (from some well knowns and not so well knowns). Some serious thoughts blended with a little humor to make for a joyous and fun holiday season.
What is Christmas? It is tenderness for the past, courage for the present, hope for the future. It is a fervent wish that every cup may overflow with blessings rich and eternal, and that every path may lead to peace. ~Agnes M. Pahro
Christmas is a day of meaning and traditions, a special day spent in the warm circle of family and friends. ~Margaret Thatcher
Christmas gift suggestions: To your enemy, forgiveness. To an opponent, tolerance. To a friend, your heart. To a customer, service. To all, charity. To every child, a good example. To yourself, respect. ~Oren Arnold
He who has not Christmas in his heart will never find it under a tree. ~Roy L. Smith
The best of all gifts around any Christmas tree: the presence of a happy family all wrapped up in each other. ~Burton Hillis
Christmas is not as much about opening our presents as opening our hearts. ~Janice Maeditere
Oh, for the good old days when people would stop Christmas shopping when they ran out of money. ~Author Unknown
Mail your packages early so the post office can lose them in time for Christmas. ~Johnny Carson
Three phrases that sum up Christmas are: Peace on Earth, Goodwill to Men, and Batteries not Included. ~Author Unknown
The Question Is: Repair or Replace?
As Directors of your local School Nutrition Program, when a piece of equipment becomes problematic, you are many times faced with the dilemma of whether it is worth fixing; or should you just replace. I have put together a few thoughts on this subject that I hope you will find worth considering and hopefully help you to arrive at both a time and cost effective answer.
REPAIR
If still under warranty
If cost of parts and repair is less than ¼ value of the equipment
REPLACE
If more than 12-15 years old or if it is repair prone
If repair will cost more than ¼ cost of a new one (cost of diagnosing and repairing has resent significantly in the last few years)
If replacement parts are hard to find (downtime on equipment will result in greater cost)
KEEP IN MIND

Most new equipment is more energy and water efficient, cost less to operate and is better for the environment
Don't buy more features than you are going to use
The more bells and whistles, the more likely it will need repairs
Performing preventative maintenance greatly extends life of equipment
Following manufacturer's instructions improves life expectancy
Keep a maintenance log on each piece of equipment to track problems
Keep warranty records on file where they can easily be located when needed
If under warranty, repairs usually require a factory authorized repair shop to do the work
After warranty expires you can call an independent repair service or experienced maintenance person to do the job
Owner's manuals usually have a section on trouble shooting problems; refer to it before calling a repair service
Choose the right size (dish machine, ice machine, freezer, cooler, etc.) for your needs.
Energy Star Products
Energy Star
Ice Machines are 15% more energy efficient and 10% more water efficient
Coolers and Freezers are 20% more energy efficient
Dish Machines will save $850 + annually on energy and $200+ on water
TRUE FACTORY TOUR
Fun and Frolic with one of our vendors!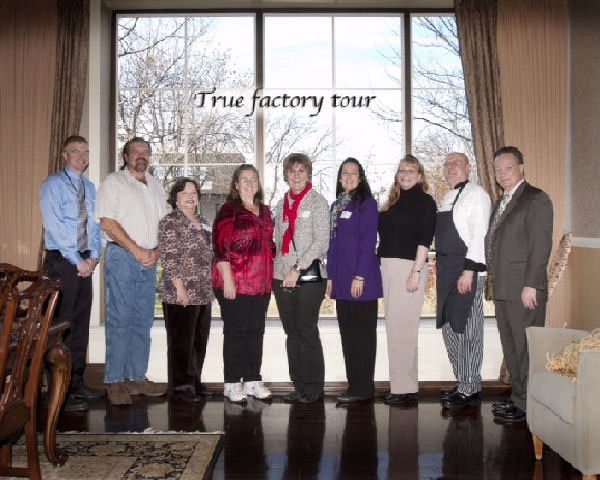 Recently, Debbie Silcox and Rick Burchfield with Clinton City Schools, Margaret Burrell with Anderson County and Peggy Hamby, Morgan County joined me along with Bill Roberts (Rep. for True) for a tour of True Manufacturing Company in St. Louis. It was very interesting, informative and fun. We plan to do more tours so if you would like to go, please let me know.
The first half of this school year we have focused on HACCP related areas and I want to close out these thoughts with looking at hand washing and drying. We all know how very important it is to wash hands thoroughly and often in the food service industry. However, drying hands can contaminate clean hands if the wrong methods are used. A concept for drying hands that is both more sanitary and environmentally better is presented with the Dyson Airblade Hand Dryer. The only hand dryer that uses air to literally scrape water from hands.
And, this brings us to our Product Feature: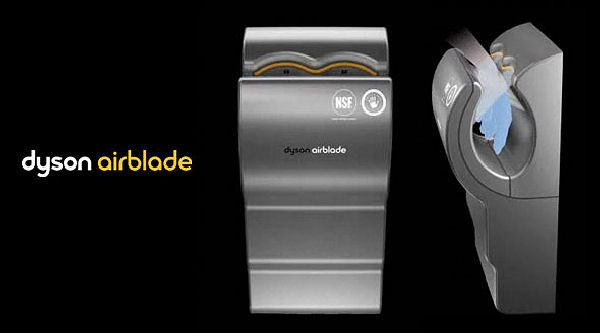 It's the fastest hand dryer - and it's hygienic, too, forcing air through a HEPA filter before blowing it onto hands. And because it uses up to 80% less energy than warm air hand dryers, it costs less to run. It can also help lower a business's carbon footprint - with no paper towels creating waste.
Takes only 12 seconds to dry hands and has a 40% less bacterial transfer from hands than the traditional hot air hand dryer
Dyson Airblade will dry 22 pairs of hands for the cost of one paper towel and will operate for less than $1 per day.
Why Use the Dyson Airblade Hand Dryer?
The problem with other hand dryers is they're too slow - some take as long as 27 seconds to dry hands. It's because of their motors. They can't create enough airflow to remove more than a little water from hands - while slowly evaporating the rest. They don't use a HEPA filter to remove bacteria from the air before it reaches your hands either - that's unhygienic.
The problem with paper towels They're expensive to buy, re-stock and dispose of - and they generate landfill. By changing to the Dyson Airblade hand dryer, you can make immediate cost savings and eliminate paper towel waste. It's ideal for any sustainable business.
The Dyson Airblade is the Best Solution. The Dyson Airblade hand dryer works in just 12 seconds - scraping water from hands like a windshield wiper. It's the fastest hand dryer - and it cleans the air before blowing it onto hands, so it's also hygienic. And it uses up to 80 percent less energy than warm-air hand dryers.
Here are three reasons the Dyson Airblade is the best solution:
Faster - Hands are dry in just 12 seconds.
Costs less to run - A faster dry time and no energy-hungry heating element means it uses considerably less energy than warm air hand dryers.
The most hygienic hand dryer - A HEPA filter removes 99.9% of bacteria from the air used to dry hands.

If you are interested in seeing the Dyson Airblade demonstrated, please contact KaTom at 1-800-541-8683.

JACK UPDATE

Jack is now 16 (months that is)! Here he is on vacation!

This Month's Yummy Recipes!

Cranberry Apple Bars

½ cup butter (softened)
½ cup dried cranberries
½ cup raisins
¼ cup applesauce
2 eggs (beaten)
2 cups whole grain flour
¼ teaspoon salt
1 cup sugar
1 teaspoon vanilla
1 cup diced apples
2 teaspoons baking powder

Preheat oven to 350 degrees. Mix all ingredients together until smooth. Spread into 9X13-inch pan (greased and floured). Bake for 30 minutes. Lightly dust with powdered sugar. Cool and cut into bars.

Yield: 2 Dozen bars.

Holiday Tossed Salad

1 (10-ounce) package Italian blend salad greens
1 (5-ounce) package spring mix salad greens
2 (11-ounce) cans mandarin oranges, drained
1 medium red apple, cored and chopped
1 cup chopped walnuts
1/3 cup shredded cheddar cheese
1 (8-ounce) bottle raspberry walnut vinaigrette (I use Ken's Steak House Lite)

Toss the greens, oranges, cranberries, apple, walnuts and cheese. Drizzle with vinaigrette just before serving, toss to coat.

Yield: 12 servings.