Miss Mary's K-12 August Newsletter: Welcoming the New School Year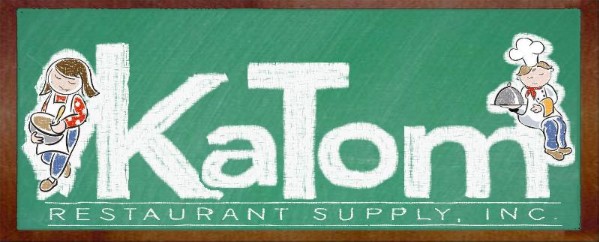 New Year's Resolutions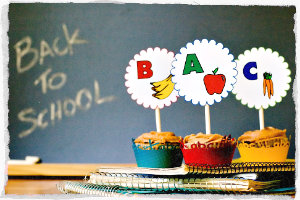 The start of a new school year is like the real beginning to a new year so getting off to a good start is key for everyone. I want to share a few tips on how to have a successful and fun school year.
Be organized (at work and home) - Being organized is also being more productive it helps to save both time and energy.
Keep a list of names and contact information for staff, principal, supervisors and vendors and keep in a place of easy access.
Keep and maintain up to date files (either paper or electronic) on all important information for ease of access when needed
Develop schedules and routines so everyone knows what to do and when it needs to be ready
Be enthused and ready to go
Have fun, the job is so much easier if you make it fun!
Establish fun traditions as a group, such as secret pals, a first of the year meal together, dress up for Halloween, Christmas Party, etc.
Market your Program (involvement matters)
Make eating in the cafeteria fun for both students and staff, decorate for special days, have theme menus, etc.
Get to know the students, parents, teachers by name if possible
Smile and be friendly to everyone
Communicate
(ground rules and what's expected)
Plan ahead, but be flexible
Support and help each other when needed
Support the school and be a part of the school family
So make your resolution now to have a great school year, keep it simple, fun and easy!
Jack Update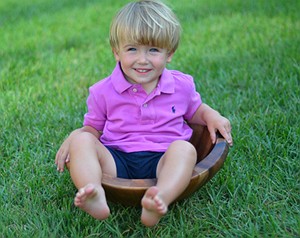 As we promised, we would keep you posted on our "little man" Jack; Jack just celebrated his second birthday in July. He was the life of the party with many friends and family in attendance. The party was at the home of Jack and his parents, John and Paula Chesworth.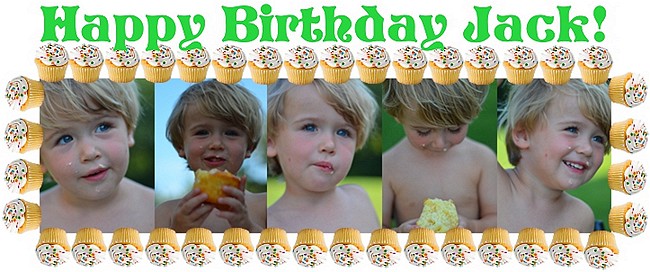 KaTom On The Move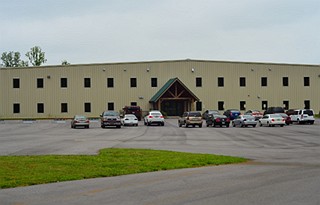 KaTom Restaurant Supply, Inc. is in the process of moving to their new location, just off the 407 (Sevierville, Gatlinburg) Exit of I-40. We plan to be in full operation there right after Labor Day. Everyone is so excited about the new facility and location as well as the capabilities it will have for "bigger and better" options/services for you, "our customers". We want you to plan to be part of some special events we will host at the new facility. Please know you are always welcome to come by and visit the show room, learn about all we have to offer, or just say "hello". I will keep you informed of dates and events as they get closer.
SPECIAL INTEREST
Reusable Cafeteria Trays vs. Disposable Trays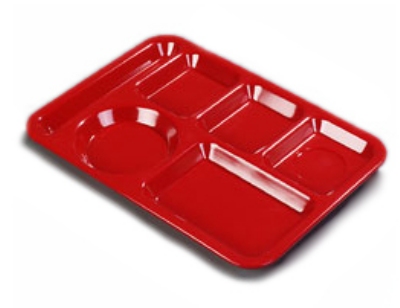 I have always said "the school cafeteria should be an extension of what is taught in the classroom and vice versa". With schools across the country becoming more green and more environmentally conscious, it is important for students, parents, administrators and the community to see the school cafeteria as a place where conservation efforts are practiced as well as a place to teach the children about how to be more environmentally aware. Styrofoam takes a very long time to decompose and it is ultimately harmful for the environment. Some argue that Styrofoam is cheaper to use than the reusable plastic trays by saving on water and labor. However, I would like to point out some advantages of using the re-usable trays over the disposable.
The reusable trays reduce the environmental impact by creating less trash
Saves money by reducing the garbage pick-up bill
Come in many styles, sizes and colors, adding interest and beauty to the student's dining experience
Unlike disposable trays, it is not necessary to purchase a tray for each student eating in the cafeteria, as they can be washed and reused multiple times during a feeding period. (Example, a school feeding 500 students, would need approximately 200 trays)
The reusable trays lend themselves well in teaching character building by helping students to learn responsibility to the environment as well as being responsible for taking care of the trays that they will be eating from each day.
More stability and quality to the reusable trays than disposables
These are only a few of the advantages to using the reusable trays. I know that on occasion it may be necessary to use a disposable tray but while we are teaching students to establish good nutritional eating habits we might also concentrate on teaching the importance of being good stewards of the environment.
KaTom is proud to introduce the 2012 Cafeteria Savings Plan! From February 1st to December 31 of this year there will be special low pricing on Carlisle compartment trays, something your school budget can look forward to!
Recipe of the Month
With the blueberry season in full swing, I wanted to share a blueberry cake recipe that is simple, easy and very delicious.
Blueberry Cake
Ingredients:
2 ½ cups all-purpose flour
3 teaspoons baking powder
1 teaspoon salt
1 ¼ cup sugar
½ cup milk
½ cup cooking oil
2 eggs
1 teaspoon vanilla
1 cup fresh blueberries
Directions:
Sift together the flour, baking powder, and salt.
Add in the remaining ingredients and pour in a bunt or loaf pan.
Bake in pre-heated 350 degree oven for 50-55 minutes
Servings 10-12
Anyone building or renovating schools that involve kitchens, serving areas or dining areas; please contact me at MaryLou@KaTom.com or 865-223-1150; or KaTom direct at (800-541-8683 or 423-586-5839). We would be grateful for the opportunity to provide quotes or respond to bids or RFP's on any and all items needed.
Thank You,
Mary Lou Henry