KaTom's October Recipes....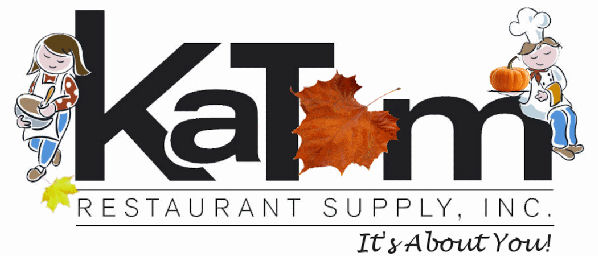 Mary Lou's Recipes for October
Featured recipes this month are "in season" so you don't want to miss them. I wanted to share a couple of recipes utilizing seasonal ingredients that will add that autumn feel and flavor to your meals.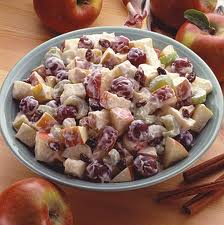 Autumn Apple Salad

Ingredients
1 (20-oz.) can crushed pineapple
2/3 cup sugar
1 (3-oz.) pkg. lemon gelatin
1 (8-oz.) pkg. cream cheese (soften at room temperature)
1 cup diced unpeeled apples
½ cup chopped nuts
1 cup whipped topping
1 cup chopped celery
Preparation
In a medium
saucepan
over medium heat, boil the pineapple and sugar 3 minutes. Mix in the lemon gelatin, stirring until dissolved. Stir in the softened cream cheese. Remove from heat and allow to cool 10-15 minutes. Gently fold the apples, nuts, celery and whipped topping into the mixture. Transfer to a 9 X 9-inch square
pan
.
Refrigerate
4 hours or until firm. Makes 9 3-inch servings. A great cool salad for pork, beef, or poultry dishes or even by itself.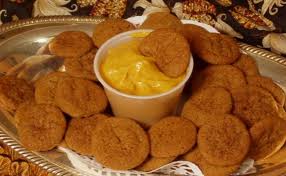 Pumpkin Dip

Ingredients
4 cup confectioners' sugar
2 (8-oz.) pkgs. cream cheese
1 (30-oz.) can pumpkin
2 teaspoons cinnamon
1 teaspoon ginger
2 tablespoon gingersnap cookie crumbles
Preparation
Mix
all ingredients except the gingersnap cookie crumbles. Chill until ready to serve, then top with gingersnap crumbles. Great tailgating item! Serve with fresh apple and pear slices. This makes about 2 ½ quarts (so if you are not serving a crowd you may want to half the recipe).I hope you enjoy these wonderful and easy recipes. And from all of us at KaTom, have a pleasant beginning to Autumn. Thank You,Mary Lou HenrySchool Specialist Anyone building or renovating schools that involve kitchens, serving areas or dining areas, please contact me at MaryLou@KaTom.com or 865-223-1150 or KaTom direct at (800-541-8683 or 423-586-5839). We would be grateful for the opportunity to provide quotes or respond to bids or RFPs on any and all items needed.