We're thankful for our school foodservice partners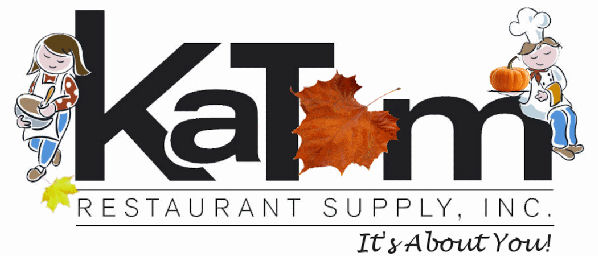 Happy November!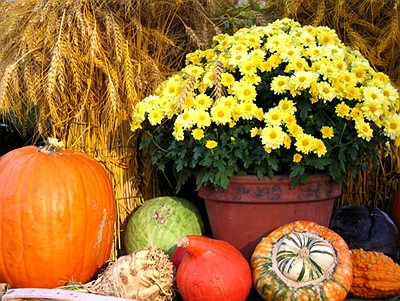 With a chill in the air and Christmas fast-approaching, most of us find ourselves hurrying about trying to get everything done. We have rushed through Halloween and practically forgotten about Thanksgiving, while pushing headstrong toward Christmas. It seems as if decorations and advertisements for sales start earlier each year. I love Christmas too, but take time out and enjoy Thanksgiving! This is a wonderful time of year, and we need to slow down a little, enjoy our family and friends, and be thankful. The KaTom Family would like to say "Thank You" for the opportunity to assist with your equipment and small ware needs, and we promise to continue providing quality school foodservice products and services as we work together to best serve the students. And we wish each of you a very Happy and Safe Thanksgiving.
Fall Seminar: "The Role of Equipment in HACCP"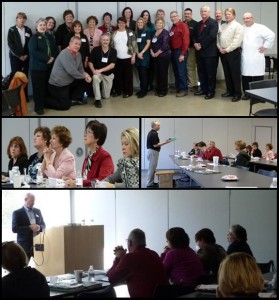 We had a wonderful turnout for our fall school foodservice seminar on November 1st in Nashville. The topic for this seminar was "The Role of Equipment in HACCP." The "laughing and learning" series was a lot of fun, as well as educational. Often when we think of regulations relating to HACCP, we think in terms of food: the receiving, storage, preparation and serving, and the personnel involved, but we do not give a lot of thought to the equipment that makes it all possible. This seminar helped us focus on how food safety is directly related to the equipment reliability and features in identifying many of the Critical Control Points (CCPs).
This month, we would like to visit some of the elements of HACCP as they relate to school foodservice equipment.
Elements of HACCP
Verification of CCPs - Verification involves confirming that CCPs were properly selected. Identify equipment, required maintenance, frequencies, etc.; then document performance. Prioritize to identify critical equipment that must be maintained in a timely fashion, the neglect of which could jeopardize product safety, quality, or overall production. Also, specific features of equipment will allow for better control of critical areas, such as temperature, time, and sanitation.


Verification of Critical Limits (CLs), CCP Monitoring, and Corrective Actions - All CCP-related activities necessary to ensure compliance with the HACCP plan must be verified. This includes establishing that all the responsible individuals defined in the HACCP plan are performing in accordance with the plan, that all monitoring procedures are appropriate and being conducted at the appropriate frequency, and that the corrective action plan is appropriate and being implemented as described in the plan.


Calibration - Any equipment used to demonstrate compliance to a specified requirement must be calibrated. Calibration confirms the accuracy of the equipment and should be measured against a known standard. A master list of equipment requiring calibration, frequencies, methods, tolerances, responsibilities, etc., should be maintained along with the required action if an instrument tests outside acceptable tolerances during routine calibration. Products tested (dating back to the last acceptable calibration check) with out-of-compliance equipment must be evaluated to ensure that it was indeed acceptable.


CCP Records Review - A significant verification activity is the review of all CCP records, including monitoring records, corrective action records, calibration records, and any other records related to the CCPs. Readily accessible records must provide evidence that CCPs have been established according to required procedures, and prerequisite programs are maintained in an effective manner. Without proof, the activity is not technically complete. There can be no assumptions nor must any activity be left to interpretation. These record-control programs should include the identification of the records, retention times, responsibilities, requirements for completion, etc. These records should be completed in permanent ink; all changes to the document must be initialed. Records are verified to ensure that all records are prepared and implemented according to procedures described in the HACCP plan. This includes evaluation to ensure that monitoring is being performed using appropriate procedures and frequency, that responsible individuals are appropriately identified, and that the documents are properly signed. In addition, verification provides assurance that all deviations of CLs are appropriately identified and recorded, that corrective actions are taken for every deviation and are conducted according to the HACCP Plan, and all decisions are justified.


HACCP System Verification - While the HACCP plan is the written document which delineates procedures, the HACCP system is the implementation of this plan. In CCP verification, we are examining the HACCP plan, specifically, those activities that involve the CCPs or backbone of the plan. HACCP system verification involves those activities that go beyond the written plan and, thus, apply to its implementation.
If you need more information about HACCP procedures, read our blog! Or to learn more about HACCP, go to the FDA website.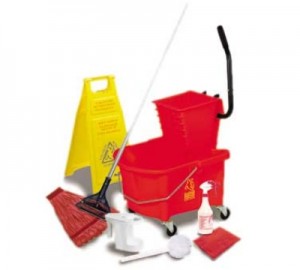 KaTom now has a selection of products that will enable you to incorporate the HACCP System into your school foodservice operation. To shop for ColorGuard products, go to the Katom website. You can find mop buckets in blue, yellow, green, and red. Or you can buy the restroom cleaning kit! We also have a blog post that explains a little bit more about these great products.
Do you have any questions about HACCP products? Contact one of KaTom's knowledgeable customer service representatives!
From all of us at KaTom, have a wonderful Thanksgiving holiday.
Thank You,
Anyone tackling a school foodservice construction or renovation project that involves kitchens, serving areas or dining areas, please contact us at info@KaTom.com or 800-541-8683. We would be grateful for the opportunity to provide quotes or respond to bids or RFPs on any and all items needed.