Mary Lou Henry's Recipes of the Month: May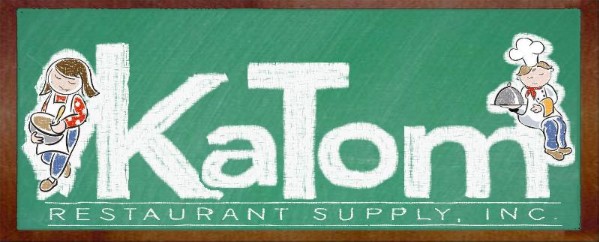 Recipes of the Month
The month of May is "Salad Month! I picked a few tantalizing salads from the Fruit & Vegetable Seminar to feature. These are great school salads that can be customized according to the amount of each fruit or vegetable you choose to use. Also, a food processor can be used in the production of all these recipes.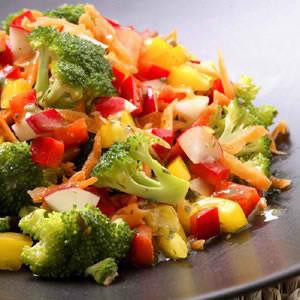 Rainbow Chopped Salad
Ingredients:
bell peppers, chopped (red, green, yellow & orange)
broccoli florets, chopped
shredded carrots
radishes, diced
1/2 cup Orange-Oregano Dressing
Preparation:
Place bell peppers, broccoli, carrots, radishes, dressing and onion in a medium bowl. Toss to coat.Refrigerate until ready to serve.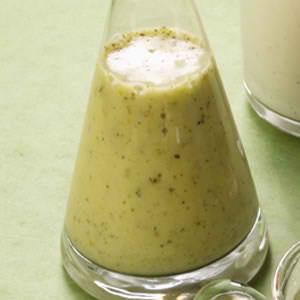 Orange-Oregano Dressing
Description:
What this dressing lacks in calories and fat it makes up for in big, bold orange flavor and herbal oregano notes.
Ingredients:
1/2 teaspoon orange zest, freshly grated
1/2 cup orange juice, preferably freshly squeezed
1/4 cup cider vinegar
1 tablespoon extra-virgin olive oil
2 teaspoons fresh oregano, chopped, or 3/4 teaspoon dried
1 teaspoon Dijon mustard
1/2 teaspoon salt
1/2 teaspoon freshly ground pepper
Preparation:
Place all ingredients in a jar. Cover and shake to combine.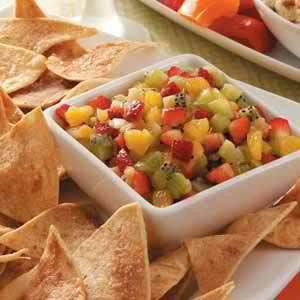 Fruit Salsa
Ingredients
(A
food processor
can be used to dice all these or other fruits)
Finely chopped or diced fresh strawberries
Navel orange, peeled and finely chopped
Kiwifruit, peeled and finely chopped
Unsweetened crushed pineapple, drained
1 tablespoon lemon juice
1-1/2 Tablespoons sugar
Preparation:
In a small bowl, combine the six ingredients. Cover and refrigerate until serving.
Anyone building or renovating schools that involve kitchens, serving areas or dining areas; please contact me at MaryLou@KaTom.com or 865-223-1150; or KaTom direct at (800-541-8683 or 423-586-5839). We would be grateful for the opportunity to provide quotes or respond to bids or RFP's on any and all items needed.
Thank You,
Mary Lou Henry