Mary Lou Henry's Recipes of the Month: March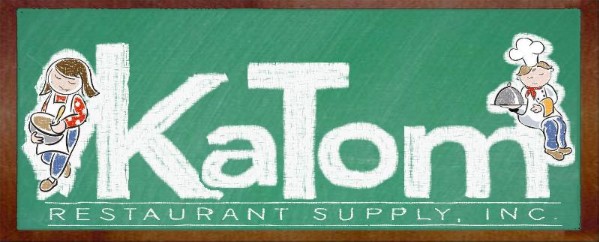 Mary Lou Henry's Recipes of the Month (Ideas for a Saint Patty's Day Dinner)
Fresh Salmon-Potato Cakes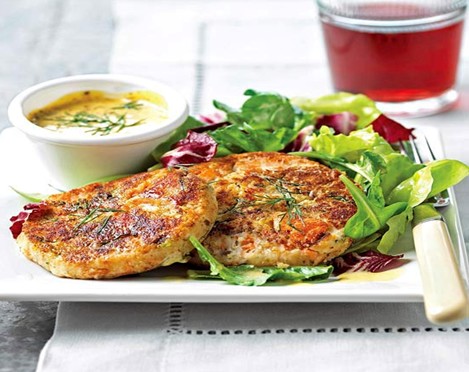 These easy and delicious salmon-potato cakes can be done in 20 minutes, start to finish.
Ingredients
14 ounces fresh skinless salmon fillets
2 cups refrigerated sour cream and chive flavored mashed potatoes
1/2 cup seasoned fine dry bread crumbs
3 tablespoons snipped fresh dill
Nonstick cooking spray
(1) 5 ounce package mixed salad greens
1/2 cup bottled Honey-Dijon salad dressing
Directions
Rinse and dry salmon. Place in 2-quart square microwave-safe baking dish; cover with vented plastic. Microcook on high (100% power) for 2-1/2 to 3-1/2 minutes or until salmon flakes easily with a fork. Break in pieces. In bowl combine salmon, potatoes, bread crumbs, and dill. Form salmon mixture in eight 3-1/2-inch cakes. Lightly coat a large nonstick skillet with cooking spray. Cook cakes over medium-high heat 3 to 4 minutes on each side, until heated through and browned. Place salad greens on plates. Top with salmon-potato cakes; serve with salad dressing. Makes 4 servings.
Creamy Key Lime Cheesecake Squares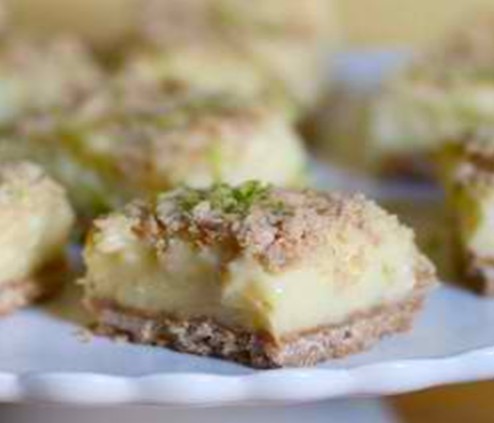 2 cups graham cracker crumbs
½ cup evaporated milk
1 cup finely chopped macadamia nuts
4 large eggs
2 ¾ cups sugar, divided
2 tablespoons Key lime zest
6 tablespoons butter, melted
1/3 cup fresh Key lime juice
1 egg white, lightly beaten
¼ cup all-purpose flour
2 (8-ounce) pkg. cream cheese, softened
½ teaspoon baking powder
Directions
Preheat oven to 350 degrees. In a medium bowl, combine graham cracker crumbs, macadamia nuts, ½ cup sugar and butter. Add egg white, stirring to combine well. Press mixture evenly into bottom of a 13x9-inch baking pan; bake for 8 minutes. In a medium bowl, combine cream cheese and ½ cup sugar; beat at medium speed with an electric mixer until smooth. Add evaporated milk, beating until well combined. Spoon cream cheese mixture evenly over crust. Bake for 15 minutes; remove from oven and cool for 10 minutes. In a medium bowl, combine remaining 1 ¾ cup sugar eggs, lime zest and lime juice, whisking to combine well. In a small bowl, combine flour and baking powder; add to sugar mixture, whisking to combine. Pour sugar mixture over cream cheese mixture. Bake for 40 minutes, or until a wooden pick inserted in center comes out just slightly sticky. Cool completely. Garnish with confectioner's sugar and Key lime slices, if desired. Makes 2 dozen 2 inch squares.
Anyone building or renovating schools that involve kitchens, serving areas or dining areas; please contact me at MaryLou@KaTom.com or 865-223-1150; or KaTom direct at (800-541-8683 or 423-586-5839). We would be grateful for the opportunity to provide quotes or respond to bids or RFP's on any and all items needed.
Thank You,
Mary Lou Henry