Mary Lou Henry's Recipes of the Month: April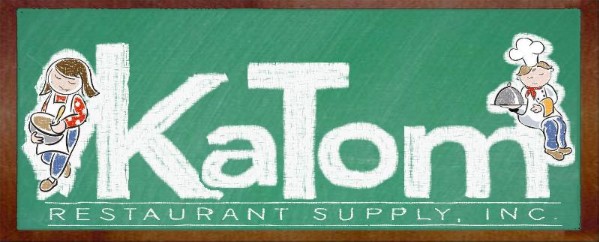 Mary Lou Henry's Recipes of the Month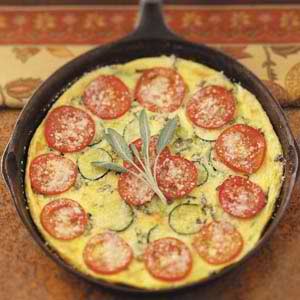 With Easter just around the corner, you may be planning to do an Easter Brunch or Luncheon; I have chosen two recipes to share with you this month that you may want to try.
Italian Garden Frittata
Ingredients
6 egg whites
4 eggs
1/2 cup grated Romano cheese, divided
1 teaspoon oregano
1/2 teaspoon salt
1/4 teaspoon pepper
1 small zucchini, sliced
2 green onions, sliced
1 teaspoon olive oil
2 plum tomatoes, thinly sliced
Directions
Pre-heat oven to 350 degrees
In a large bowl, whisk the egg whites, eggs, 1/4 cup Romano cheese, oregano, salt and pepper; set aside.
In a 10-inch ovenproof skillet coated with cooking spray, sauté zucchini and onions in oil for 2 minutes. Add egg mixture; cover and place in pre-heated oven cook for 6 to 8 minutes or until eggs are nearly set.
Uncover; top with tomato slices and remaining cheese. Turn oven to broil. Broil 3-4 in. from the heat for 2-3 minutes or until eggs are completely set. Let stand for 5 minutes. Cut into wedges.
Yield:
4 servings.
Strawberry Shortcake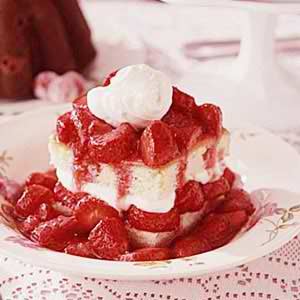 Ingredients
2/3 cup sugar
1/4 cup shortening
1 egg
1 teaspoon vanilla extract
1/4 teaspoon salt
1-1/2 cups all-purpose flour
1/2 cup milk
whipped cream
1-1/2 quarts fresh or frozen strawberries, sliced
Directions
Pre-heat oven to 350 degrees.


In a bowl, cream sugar and shortening. Add egg and vanilla; beat well. Combine dry ingredients and add alternately with milk to the creamed mixture. Spread in a greased 9-inch square baking pan. Bake at 350° for 20-25 minutes. Cool on wire cooling rack.
Cut into nine servings. Split each serving horizontally and fill with whipped cream and strawberries. Replace top of cake; garnish with more berries and a dollop of whipped cream. Serve immediately.
Yield:
9 servings.
Anyone building or renovating schools that involve kitchens, serving areas or dining areas; please contact me at MaryLou@KaTom.com or 865-223-1150; or KaTom direct at (800-541-8683 or 423-586-5839). We would be grateful for the opportunity to provide quotes or respond to bids or RFP's on any and all items needed.
Thank You,
Mary Lou Henry