Mary-Lou Henry's K-12 Food Processor Wisdom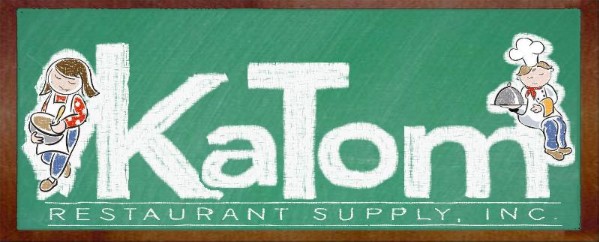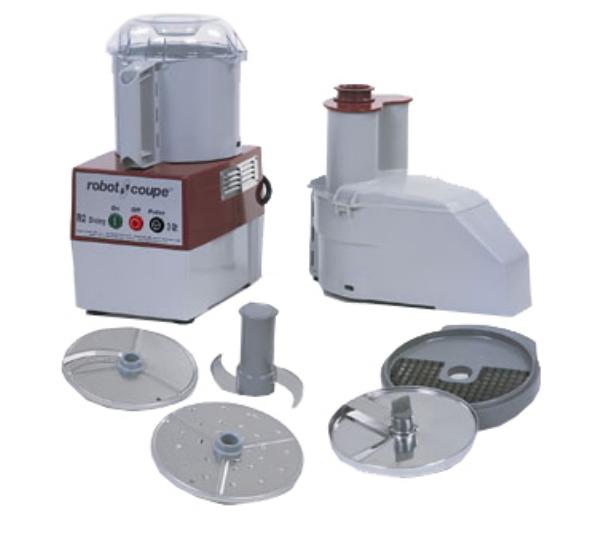 Food Processors
Thinking of new and interesting ways to incorporate more fruits and vegetables into the diets of our students (as well as our own) is a major feat! One particular piece of equipment no school kitchen should be without is a food processor. The right food processor will save you time, labor and money. Nowadays it seems like everyone is in a hurry, especially when your job for the day involves the preparation of hundreds of servings of fresh fruits and vegetables for students who participate in the School Nutrition Programs. This month we will look at some of the many options available through food processors as well as how to decide which one will best suit your needs.
Dedicated Use Machines vs. Combination Processors
Commercial food processors perform a host of culinary feats. Some are designed for high speed and quality vegetable processing. They slice, julienne, and shred with a continuous feed attachment. If fruit and vegetable preparation is the only need you have for a food processor then the vegetable prep machines would be all you would need. However, the combination processors will do the above mentioned, plus they will chop, grind, puree, mix, or knead using a cutter bowl attachment. The food processor minimizes preparation time, allowing you and your employees to dice, slice, & chop fast with high quality results. They are built for safe operation and will not turn on unless correctly assembled.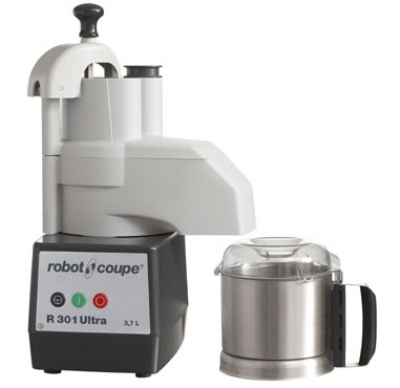 Considerations for Purchasing
The most important factor in choosing the correct food processor is to select a machine that's right for the type and quantity of food you want to process. If you are not going to be making dough for breads and rolls and your only needs are for prepping fruits and vegetables, you do not need a combination processor. Look for one that will do the task you need done and you will save money over purchasing one that has attachments that will never be used. This sounds like common sense, but it is also a common mistake made in purchasing all types of food service equipment. Many times we have heard, "Oh, we never use that, so why pay for something your staff neither needs nor uses?
The second consideration is capacity. Be sure to size your new food processor to the task. If you overwork the processor by constantly pushing its capacity, you could shorten its lifespan and effectiveness. Manufacturers usually list capacity information so that you can easily calculate how much output you can expect from a given model.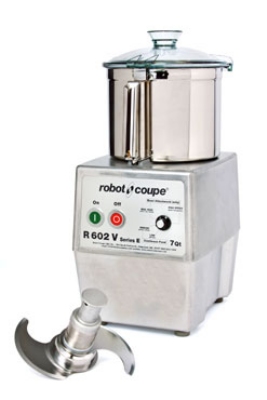 Another feature that you may want to consider is a variable speed unit. They are more versatile and can handle foods of different densities. They also tend to cost more, but if you have a variety of needs, the added investment is more than worth it. If you need processing capacity for a dedicated, simple prep task, the variable speed feature probably won't help you much.
Safety features are especially important because they can prevent kitchen injuries, especially with new or untrained staff. Most modern food processors have built-in safety features designed to minimize the risk of injury. The most common is an automatic shut-off feature, but make sure you check out a list of safety features before you buy any model.
Caring For Your Food Processor
Food processors should last seven to ten years if used and maintained properly. Typically, a food processor does not require much maintenance, since the motor is usually a sealed unit. However, a few basic steps can be taken to maximize your food processor's life:
Wash food processor bowls, attachments, blades, covers, and pushers regularly. Most are dishwasher safe.
Always use the food pusher that comes with your unit to guide food into the processor. Not only is it unsafe to use other objects or hands, but damage to the unit could also result.
Don't overload the machine. It's important to size the processor according to the types and quantities of foods you wish to process. Too small of a machine or one without enough horsepower for more dense foods will not last as long or work as efficiently as a larger one.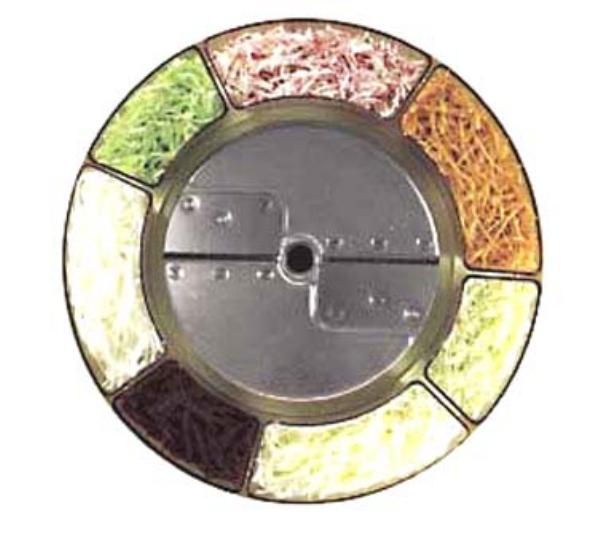 Food Processor Accessories
Food processor accessories for most food processors can be bought separately or in the case of cutter blades or disc, they may be purchased in packages of multiples.
Cost Savings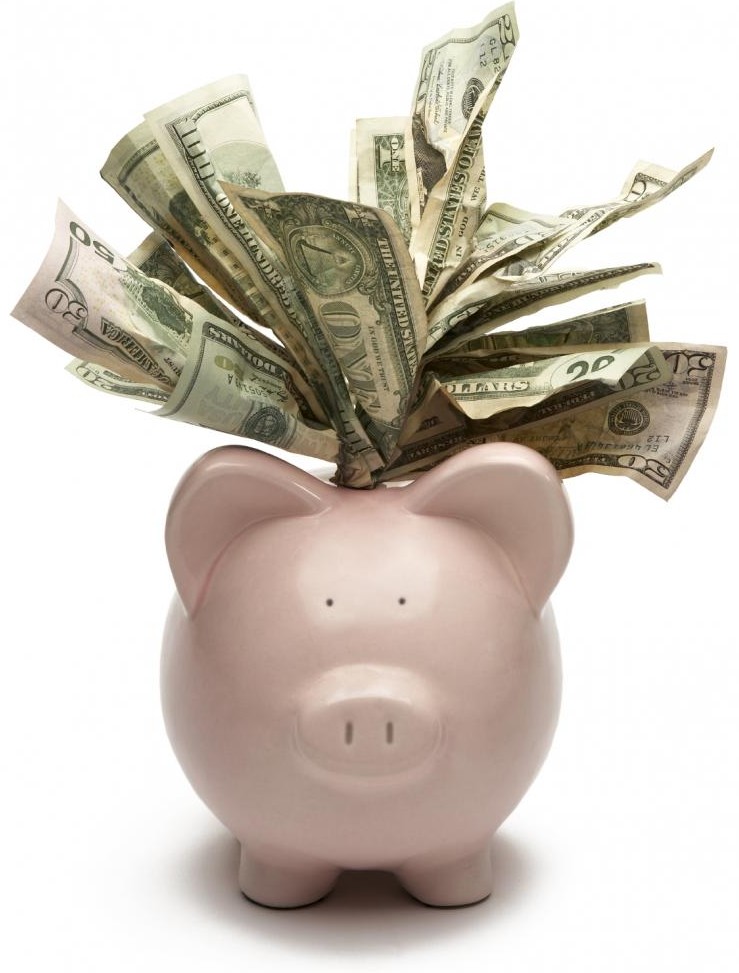 If your school is searching for a way to save money, look into processing your own produce. In just one year of cutting out costly pre-processed fruits and vegetables your establishment will save on labor costs and food costs while adding healthier options to the menu. Robot Coupe has compiled a wonderful cost savings sheet which shows a potential savings of over $12,000 per year.
A school food service brochure on the Robot Coupe can be found right here.
Anyone building or renovating schools that involve kitchens, serving areas or dining areas; please contact me at MaryLou@KaTom.com or 865-223-1150; or KaTom direct at (800-541-8683 or 423-586-5839). We would be grateful for the opportunity to provide quotes or respond to bids or RFP's on any and all items needed.
Thank You,
Mary Lou Henry