Welcoming May & A Great Fruit Seminar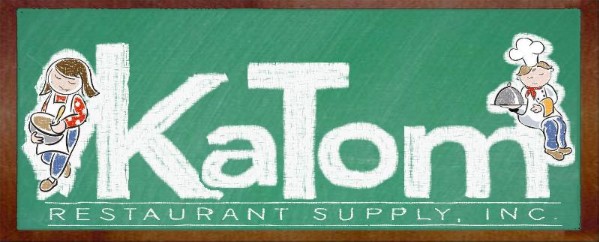 Oh my! How time does fly, May is already here! I do hope you are taking time to enjoy this beautiful season! It seems as if things have grown over night, new flowers are in bloom and the grass needs mowing more often. May brings with it the start of summer festivals, celebrations and memorials. We have May Day, Mother's Day, graduations, Memorial Day along with a slew of festivals all across the state of Tennessee.
Also, the school year is winding down. Remember, as you plan your equipment evaluations, needs assessments, and requests for quotes and bids, that KaTom is here assist you. Please keep us in mind and let us know how we can be of service!

Fruit & Vegetable Seminar/April 25
KaTom partnered with RepsSouth, PMR, Hobart, Mercer Cutlery, FSA and Roy Siegel & Associates to present a Fruit & Vegetable Seminar at Gettysvue Country Club on April 25. We had 35 attendees and wonderful feedback.



Special Interest
Mercer Cutlery will be promoting the use of a garnishing kit to enhance the serving line and make fruits and vegetables more fun for kids. The following is a promotion they will be extending to Tennessee School Nutrition Programs through the end of July 2012. For more information about the Fruit & Vegetable seminar as well as the promotions, continue reading here.
Anyone building or renovating schools that involve kitchens, serving areas or dining areas; please contact me at MaryLou@KaTom.com or 865-223-1150; or KaTom direct at (800-541-8683 or 423-586-5839). We would be grateful for the opportunity to provide quotes or respond to bids or RFP's on any and all items needed.
Thank You,
Mary Lou Henry