KaToms New Location Choice Covered By Knoxville Sentinel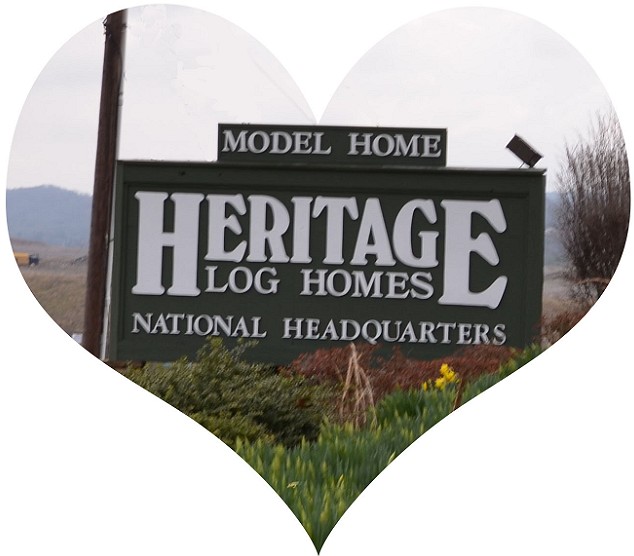 The process of choosing the right place for the new KaTom home was full of some very great options. While countless people thought KaTom would be moving to Knoxville, Tennessee, we ended up surprising many with the selection of a Sevier County Site. The building (previously home to Heritage Log Homes) has everything we need to house our growing company. We couldn't be more excited!
The news of KaTom Restaurant Supply's choice quickly hit the stands. The Knoxville Sentinel reported with a well written article about KaTom's choice:
"KaTom Restaurant Supply picks Sevier County Site

By Mike Donila, Josh FloryFriday, April 6, 2012
A growing restaurant supply company from Russellville won't be relocating to Knox County after all.
Local officials said Thursday that KaTom Restaurant Supply has settled on Sevier County as the location for its new headquarters and distribution center rather than a Knox County location near the Midway Road exit off Interstate 40.
Knox County Commission Chairman Mike Hammond said he spoke with KaTom's president and CEO, Patricia Bible, who indicated the company was going to Sevier County. Hammond said Bible was very complimentary of Knox County, but felt she needed to go ahead on the Sevier County option.
Bible could not be reached for comment, but the Mountain Press reported Thursday that the Sevier County Industrial Development Board had approved a lease agreement to bring the company to the former Heritage Log Homes building in Sevierville's Smith Thomas Industrial Park.
The decision is bad news for Knoxville economic development officials and good news for their Sevier County counterparts.
It's also a victory for East Knox County residents who have sharply opposed efforts to boost development in the area.
KaTom had expressed interest in developing a 55,000-square-foot office and distribution center at a site. Phase one of the project would have represented a $6.25 million and increased the company's workforce from 63 to 135 employees within five years.
The Development Corporation of Knox County had previously planned a business park at that location, but Knox County Commission in 2010 rejected a sector plan that encompassed the park, after strong opposition from area residents.
Last month, County Commission approved a four-year payment in lieu of tax, or PILOT, incentive aimed at luring KaTom to the site. The PILOT would essentially have kept the property off the tax rolls for four years, and meant the county would have lost out on a combined $198,000 in taxes during that time.
Knox County Mayor Tim Burchett said Thursday that "I'm disappointed every time we lose an opportunity to make jobs," but he added he thinks the company "probably got a better deal."
Ron Sharp, attorney for the Sevier County IDB, said that entity on Thursday approved a five-year PILOT incentive, but that the company must meet certain job and payroll thresholds to qualify. Asked about the value of that PILOT, he said it would depend on certain performance factors. Under the proposal, he said the company would lease the property from the IDB.
For the Knox County property, KaTom still would have faced some regulatory hurdles, including a rezoning, and the site also was linked to a long-standing legal fight. Several years ago, area residents sued the county over the Metropolitan Planning Commission's 2006 vote to amend the sector plan for the area and the Knox County Commission's 2006 vote to rezone the 378 acres along Thorn Grove Pike.
The Development Corp. had intervened in the case as a defendant, but last month Deputy Knox County Law Director Daniel Sanders positioned himself on the side of the plaintiffs. During a court hearing, Sanders cited the County Commission's 2010 vote to reject the sector plan that would have accommodated the business park.
Mike Edwards, president and CEO of the Knoxville Chamber and TDC, said KaTom's decision "drives home the unqualified reality that it is important that we have site-ready property that does not have to go through a convoluted process to get into the marketplace. It is going to be difficult. And ... there will always be (other) options for companies to have."
Bob Wolfenbarger, president of the 8th District Preservation Association, said Thursday that his group would welcome a company like KaTom to Knox County, "but we would want to see it where it actually created Knox County jobs. And Midway Road was not going to create any immediate Knox County jobs." Bible had previously said the Midway site was close enough that KaTom's existing employees could commute toit.
Asked about the company's expansion plans, Wolfenbarger said it was under no legal obligation to expand. "
Article courtesy of Knoxville Sentinel