KaTom Restaurant Supply Makes the 2012 Inc. 500 / 5000 List!

We've done it again and YOU are to blame!
KaTom Restaurant Supply is happy to announce that we have once again made Inc.'s 500/5000 list of the fastest growing companies in America. This makes the 4th year in a row (3 of the years during a rough recession) that KaTom Restaurant Supply has soared above all odds to claim a spot on the list.
It's exciting to see our name again on the list but what really makes us marvel is our new rank! KaTom Restaurant Supply is ranked 1654 on the list of 5000. Considering the fact that KaTom's rank was 4556 just 4 years ago simply blows our mind.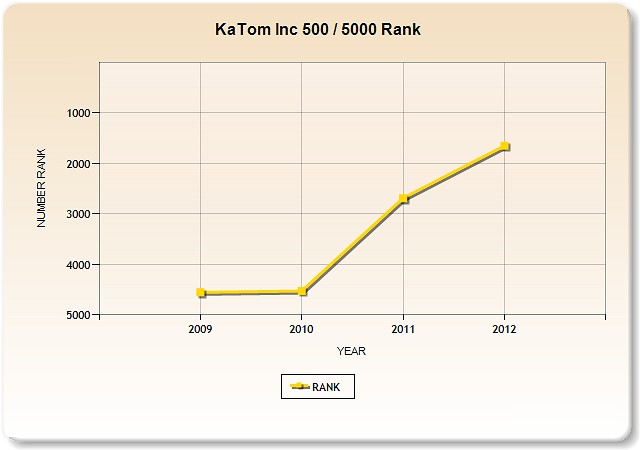 Our growth rate has multiplied several times over, as you can see! KaTom Restaurant Supply has grown so much in the past few years that our current building is just too small to fit us all. Thankfully, we are currently in the process of fixing this space issue by moving KaTom Restaurant Supply to a much bigger home in Sevierville, Tennessee. This new home will allow us to stock more items for you to choose from!
Once again, we couldn't have accomplished this dream without you: the customer and honorary KaTom Family Member! Thank you for sticking with us through the years for all of your restaurant equipment and supplies needs; it means a lot to all of us.