Find the best kitchen cookware Christmas gift ideas at KaTom.com

Somewhere in the midst of traipsing over every mile of the local mall with kids clinging to your legs, wailing about how they didn't get to see Santa yet, and crowds of generally surly people jostling you for hours, you realize: Shopping for Christmas gifts for all the home chefs you know would be much easier if you could do it while sitting on the couch in your pajamas. The good news is you can, thanks to KaTom's great selection of the best kitchen cookware gift ideas.
To help you do that, this year we've gone beyond just having our gift ideas categorized by the type of kitchen cookware they are. We've also divided them based on how much you value the home cook in question.
Christmas gift ideas for home chefs you love
This category has the best cookware for those you really want to show you care and for those home cooks who value premium kitchen cookware. This category has it all, from blenders to toasters, milkshake makers to those fantastic KitchenAid mixers. All come with special limited time pricing that makes them even more attractive than normal.
Christmas gift ideas for home chefs you like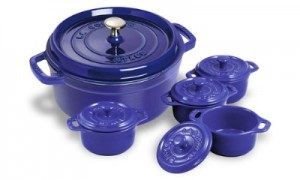 Maybe you've drawn Uncle Marv in the family gift exchange, the man about whom all you know is he insists on cutting the turkey at the family Christmas gathering every year. Or maybe your friend Nancy could use a way to turn an overabundance of apples from a backyard tree into sauce. Then have we got the category of Christmas gift ideas for these home cooks and others you don't quite love, but value enough to give the best kitchen cookware from KaTom.
For Marv, a Shun knife or a Waring electric knife sharpener. For Nancy, a Cuisipro food mill or one of those KitchenAid mixers with a food grinder attachment, all of which are in this category of specially-priced kitchen cookware Christmas gift ideas.
The best cookware to stuff any home cook's stocking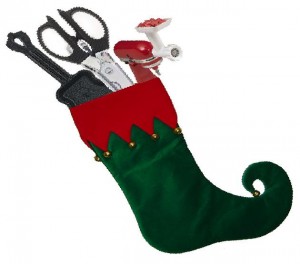 Whether you need a little kitchen cookware gift idea for stuffing a stocking, for the office secret Santa, or because you're creating a country Christmas scene for your front yard and want "Ma" to have an authentic but smaller Lodge cast iron skillet to hold, we've got it. From meat thermometers to kitchen shears to KitchenAid mixer attachments, this category has nearly 600 potential Christmas gifts for any home chef.
Sweeten the deal: Free shipping on dozens of great Christmas gift ideas for every home cook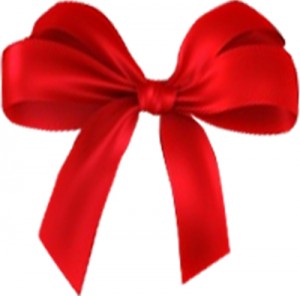 On top of the deals we're offering on these featured kitchen cookware gift ideas, many of them also come with free shipping. From KitchenAid mixers to knife sets to enameled cast iron, there are dozens of great Christmas gifts that will make their way to you with no cost for transportation.
Speaking of shipping, many of our great Christmas gift ideas for home chefs are available with quick shipping options, that include everything from standard 3-5 business days to next day air. To find these last minute kitchen cookware Christmas gifts, just look for a smaller version of the bow to the left on product pages.
The best cookware Christmas gift ideas anywhere!
So there it is: Great deals, many of them with free shipping, on the best kitchen cookware compiled into handy lists of Christmas gift ideas. You'll have every home chef on your list equipped to provide you delicious meals and great treats throughout the coming years.