Resolve to make a fresh start!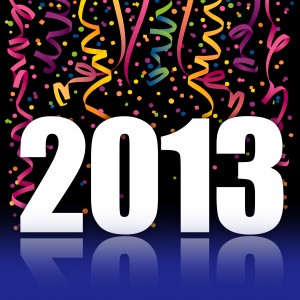 While January 1 marks the start of a new calendar year, for those in school foodservice, it's really the middle of the year. With somewhere around five months down and as many to go, the strains of "Auld Lang Syne" indicate we're halfway through classroom days for this session.
That doesn't mean the calendar new year can't offer a fresh start for school foodservice, too. Given the new federal nutrition guidelines, plenty of systems across the country have resolved to make a fresh start by offering farm-to-table produce and other source-to-students foods. Meanwhile, the start of a new calendar and the winter break offers an opportunity to get a fresh start by giving the cafeteria a thorough cleaning.
How ever you make your fresh start for 2013, we wish you much health and happiness in the coming year!
KaTom Restaurant Supply Inc.
Of Special Interest...
As the clock strikes 12 and begins to ring in the new year, revelers in Spain eat twelve grapes, one for each chime. The tradition dates back to 1909, when grape growers encouraged the move to help reduce a surplus of the berries. Since then, the practice has spread from Spain to neighboring Portugal, as well as the two countries' former colonies. In most places, participants aim to swallow the fruit before the last chime rings out, with each grape corresponding with that month. For instance, if your sixth grape is sour, get ready for a bumpy June. If your first grape has a giant seed in it that you were unaware of, get ready for dental work in January.
We all know there are traditional New Year's foods, ones that are supposed to bring you health, happiness, and prosperity in the coming months, but did you know there are also foods that are taboo on Jan. 1? For instance, folks in some cultures avoid foods like lobster and chicken on New Year's Day because they move backwards, something you don't want to do in the year just dawned.
There's an old saw in Germany that dictates one should leave a little of each food on his or her plate on Jan. 1, while in the Philippines the custom is to have food set out on the table at midnight. In each case, following the practice is said to guarantee a stocked pantry in the coming year.
Making the grade with Bakers Pride in school foodservice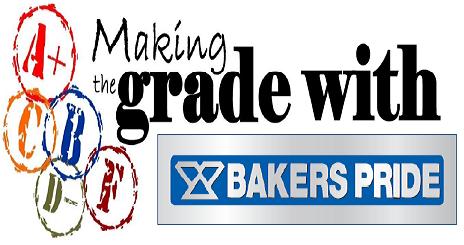 Baker's Pride is offering an extended warranty for school foodservice operations on all BCO and GDCO Series Convection Ovens. BCO Series ovens come with a 2 year parts & labor warranty, while the GDCO Series ovens come with a 3 year parts & labor warranty. These ovens can do it all.
We've got some great New Year's recipes for you
Being that KaTom is based in the South, many of our employees adhere to southern traditions when it comes to what they eat on New Year's Day. That means menus of pork (to ensure moving forward in the new year), black-eyed peas (for luck), greens (symbolizing money), and sweet corn muffins, with or without a coin baked into the batch. Based on those time-honored dishes, we offer a slightly modified version of a recipe that appeared several years ago in the "American Profile" newspaper insert and an updated hoppin' john recipe from the folks at Epicurious. We like these recipes not only because they should be a lucky way to start the year, but also because they're healthy and can easily be scaled-up for school foodservice use.