KAI USA Announces Free Sharpening!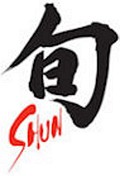 KAI USA Ltd., home of Shun Cutlery, has made an important announcement: the Sharpening Program has returned!
Shun not only offers quality, stainless steel knives, they also want to ensure you have the strongest, sharpest knife on the market.
Effective September 10, 2012, KAI USA will once again sharpen returned knives in their facility, using the true Japanese Whetstone system.
To find out more, go to their website, where you can update your records and learn about the new procedure: http://www.kershawknives.com
To see some of KAI USA's fine selection of Shun knives, watch this video, featuring their Classic, Premier, and Blue lines!


To take advantage of this wonderful free sharpening offer, you'll need a copy of this Sharpening Services & Warranty Form!