KaTom has the perfect kitchen cookware Christmas gift ideas
The gift-giving season is your permission to go out and have fun shopping. But it can be a stressful time of year if you have no idea what to buy! Don't worry, though, KaTom is here to help. If you're looking for the perfect presents to buy for your loved ones this year, look no further. We've got a list of some of our more popular gift items to make playing Santa that much easier!

Emile Henry Pizza Stone - This fashionably red pizza stone is made of all natural materials and is manufactured using Emile Henry's proprietary Flame technology, producing crispy well-baked crusts, just like a pizza oven. The perfect gift for the pizza lover!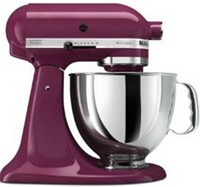 KitchenAid Mixer - Is there a baker on your list to buy for? This Artisan Series, 10-speed stand mixer by KitchenAid is perfect for kitchens with flare. Not only is it powerful and easy to use, but it comes in beautiful decorative colors. (Boysenberry pictured).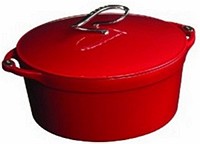 Lodge Dutch Oven - This 6-quart Dutch oven is perfect for cooking and simmering as well as baking! It is the multi-purpose tool for anyone who loves to cook. The Enamel Dutch Ovens also come in bright and festive colors to match any décor!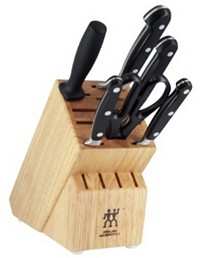 Zwilling J.A. Henckels Knife Set - Who couldn't use quality knives in the kitchen? This 7-piece set can be used for any slicing and dicing needs that you have. And it comes with a knife sharpener and handy block to store the knives when they are not in use.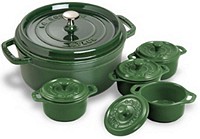 Staub 4-quart Dutch Oven with 4 Mini-Cocottes - This cast iron 4-quart Dutch oven is ideal for stews, roasts, soups, casseroles and other one-pot classics. But, wait…there's more. Also included are 4 Ceramic Mini Cocottes for desserts and small dishes.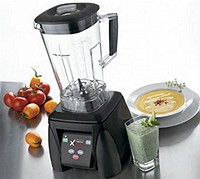 Waring Hi-Power Blender - This 64 oz. hi-power drink blender will power through the toughest ice and frozen fruit mixes, making it the "go to" appliance for all those smoothie and daiquiri drinkers out there.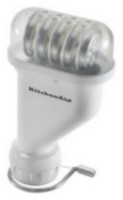 KitchenAid Gourmet Pasta Press Attachment - Enjoy the pleasures of fresh, homemade pasta with the Kitchen Aid Gourmet Pasta Press attachment! You can make anything from spaghetti and small macaroni to fusilli or even rigatoni. Made for the adventurous cook who effortlessly turns dinners into a work of culinary art!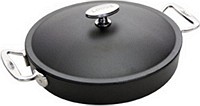 Lodge Signature Series Casserole Dish - Make any kind of casserole you want this pre-seasoned covered casserole dish from Lodge Signature Series. The 2.5-inch depth is ideal for not only casseroles, but cakes, pies and pasta dishes as well! Makes a great gift for the cook in your life, or even better, for yourself!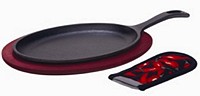 Lodge Fajita Set - This fajita set includes an oval cast iron griddle with a 10 x 7 cooking surface, a chili pepper red under liner, a stylish chili pepper handle mitt, and a complimentary recipe book so that you can add new menu items or expand on existing ones. This set is the perfect way to make the presentation of your food as delightful as the flavor.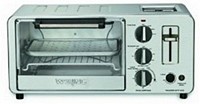 Waring Toaster Oven - This Toaster Oven has a bake, broil, and toast function, and also includes a 4-Slice toaster, broiling pan and drip tray. You can toast and bake at the same time! For the multi-taskers in your life, this is a must have appliance!
These are just a few of the wonderful items available at KaTom. To shop for even more great gift ideas, go to the KaTom website!
Do you have any questions? Contact one of KaTom's knowledgeable customer service representatives!